Strawberry Jello Pie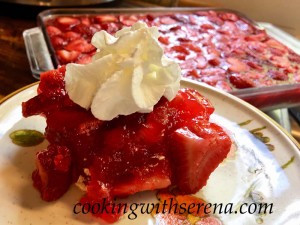 9×13
Have 2 -3 pounds of strawberries hulled washes and sliced into thick meaty chunks, sprinkle a little sugar over wet berries and toss with fingers
Set aside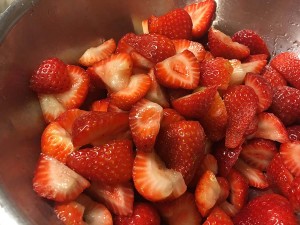 Ingredients for Crust
(note this recipe is doubled for the crust so if your doing pie shells you can half the dough for two shells or half the recipe for dough to do one shell, I just do a 9×13 for feeding large groups)
2 stick butter, softened
8 Tbsp. Granulated Sugar
2 cups All Purpose Flour
1/4 tsp vanilla
Place all ingredients except for vanilla in food processor and pulse Until the dry starts to incorporate into the butter add vanilla and pulse until a dough ball forms (can mix by hand but don't over mix)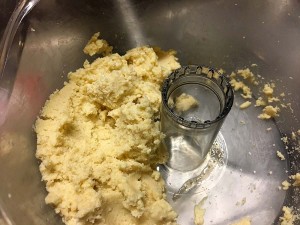 Spray or butter a 9×13 glass dish or two deep dish pie plates. press evenly on bottom and sides, sprinkle a little granulated sugar over dough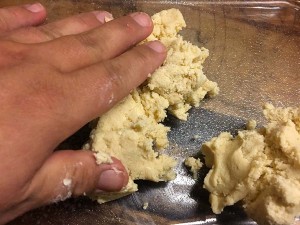 Bake at 375 degrees for 10 min or until lightly browned. Take shortbread out. Let sit while you make fillings.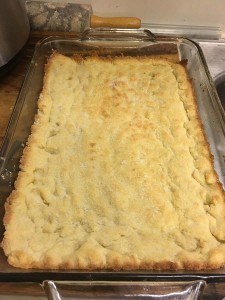 Filling
Make two batches of this filling cook them separately
2 c. water
2 c. sugar
3 Tbsp. cornstarch
Bring to a boil mixing well until clear and thickened
Remove from heat
Add in 1 6 oz. package strawberry jell-o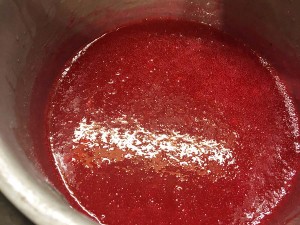 After first batch, put strawberries over crust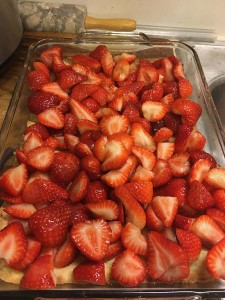 Next pour the filling over strawberries .. immediately place in fridge.
Make second batch of filling
Pour second batch over.
Let chill in very cold fridge over night.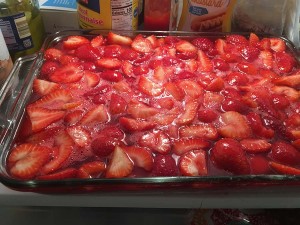 Once set, shortbread may be a little hard to cut but it's delicious.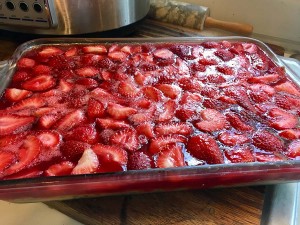 A large pizza cutter may help you cut through the shortbread.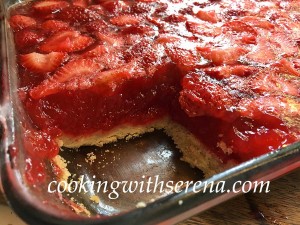 Store in refrigerator, serve with whipped cream.