Southern Style Pork Roast is traditionally done by Dredging in flour, frying in butter putting in roasting pan, then sauteing your onions, garlic, celery in the meat drippings then pouring it over top your sliced or tied pork loin and veggies (carrots and potatoes) then covered and baked at 350 degrees for 2 hours depending on the size of the loin.. then you serve.. BUT today I am going to show you how to take this old Southern Style Pork Roast and make it in a snap using a Cast Iron Skillet, and a Pressure Cooker.
SOUTHERN STYLE PORK ROAST DONE IN A PRESSURE COOKER
2 1/2-3 pounds of pork loin roast, sliced
1 cup of flour
1 stick of butter divided…. will use all of it
2 tablespoons of vegetable oil
1 small onion, chopped
1 cup  julienned carrots
4 cups water in all
6 small – medium  potatoes,
parsley flakes
rosemary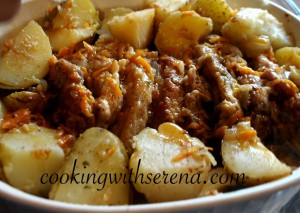 DIRECTIONS
Do your prep work..
chop up one small onion small  and two cloves of garlic peeled and minced, set aside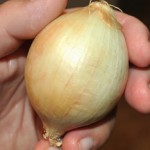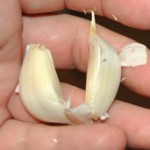 Rinse potatoes,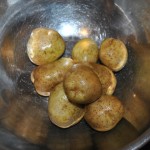 cut in half  leaving skin on, and shake with salt, pepper, parsley flakes, and a pinch of rosemary
Salt & Pepper your sliced Loin well . medium thick slices you can have the butcher fix them for you..
and add the cup of flour over top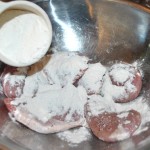 dredge the roast in the flour.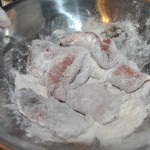 In heavy cast Iron skillet add a little vegetable oil and a tab of butter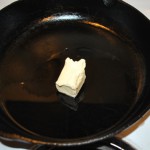 Brown the roast on all sides in butter and oil in a deep, large cast iron skillet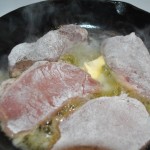 till crust forms on both sides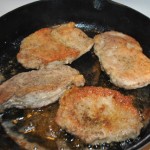 Remove the roast from the skillet with fork and add to your pressure cooker, make sure your metal trivet is in the bottom of the pressure cooker first.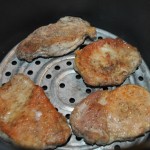 continue cooking all your pork the same way adding some butter as you brown it..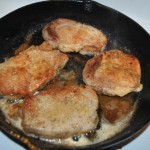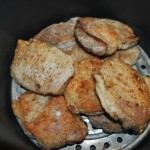 then once all the pork is in the pressure cooker you should have some  butter left.. use some in the skillet, you will need the rest of the butter in a bit, so set aside.. and
cook the onion  and garlic in the skillet with the drippings until tender,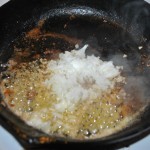 stir with wooden spoon, do not let the garlic burn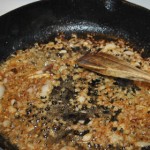 add in one  cup of carrots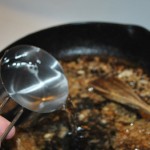 and a cup of water..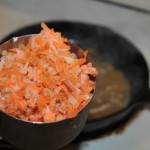 Use the last tab of butter
cook for a few minutes..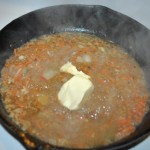 and pour over the roast..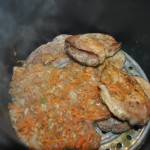 Add  potatoes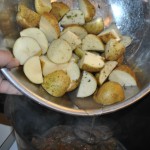 add 3 more cups of water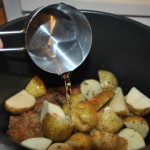 and two tbsp of steak sauce..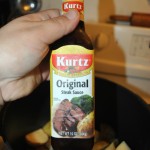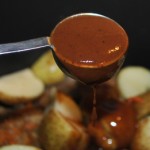 Cover with pressure cooker lid and bring to pressure..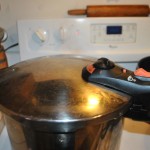 once it has came to pressure set timer for 14 minutes
take off heat when timer goes off and put in sink- do the quick release method.. ( turn valve to release steam, place cold water on side of pot till pressure valve drops then safe to open, even still keep face away when opening lid)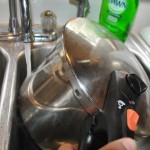 Place the roast on a serving dish and place the potatoes around it.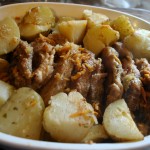 take out the trivet and pour all the drippings over top the roast..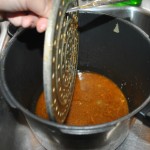 this is your pot liquor , the best part.. do NOT throw it away.. pour over top your meat and potatoes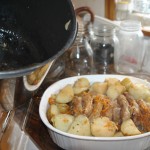 shake lightly over top with salt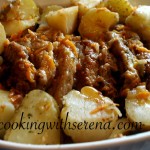 when serving be sure to put some of the drippings over top your portion of meat and potatoes.. delicious
serve with rolls broccoli with cheese and corn