SERENA'S SUGAR BISCUITS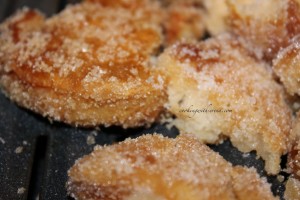 1 1/4 cup all purpose flour
3 tsp baking powder
1 tsp salt
1/4 c. shortening
3/4 cup milk
Blend dry ingredients ,cut in shortening until like course meal.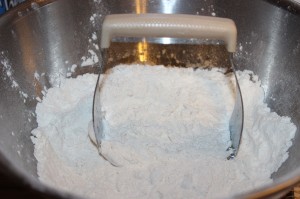 Add milk, stir with fork gently just until all ingredients are moistened.
turn onto lightly floured board, gently knead for a a second or two
pat or lightly roll out 1/2 inch thick and cut into circles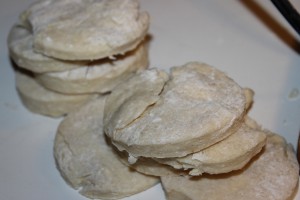 Put some melted butter (about 3/4 stick) in a plastic bowl
in another small bowl have a mixture of brown sugar and white sugar
add some clean vegetable oil or lard to a chicken fryer. Get hot
dredge biscuits in the butter and then dip each side in sugar mixture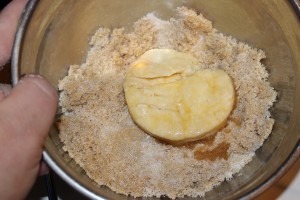 place them all in fryer let each side get browned,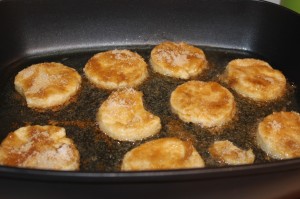 then turn down heat all the way down and put lid on and let them steam to get middle done….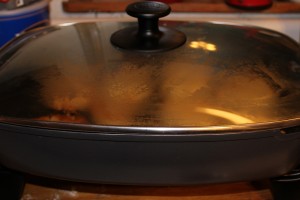 check them and one by one take each one out and into more sugar mixture (can cut with fork or keep whole, We like chunks)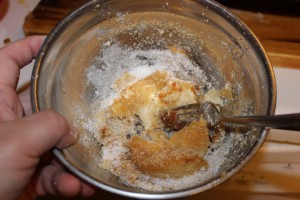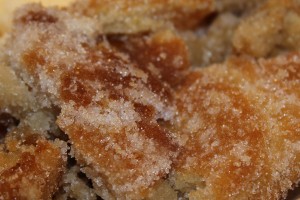 place  onto slotted pan to drain and cool … can sprinkle a pinch of cinnamon if desire, not needed,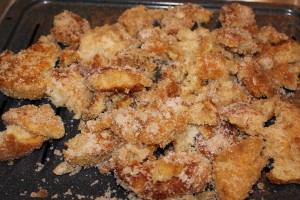 Enjoy plain with coffee or warm with vanilla ice cream.