Serena's Stuffed Pork Chop Casserole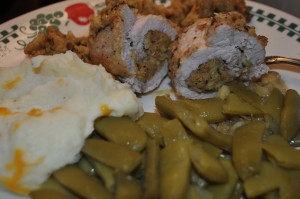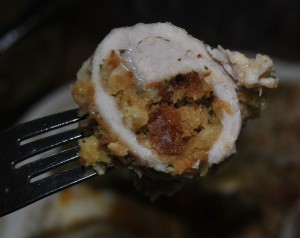 DIRECTIONS
first start our with your boneless pork chops I used about a pound and a half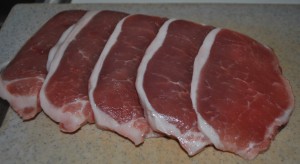 you want them completely thawed out. Take and tenderize your chops.. I use a Jaccard meat tenderizer if you don't have one just use a fork but you have to really make sure you tenderize it good.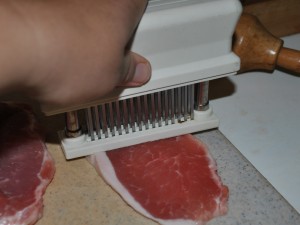 Next pound out your meat, making it thinner but not tearing it.
Trim off some of the fat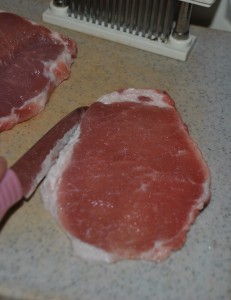 Next you want to get some plain ole Stove Top Stuffing (Chicken Flavored) and  make as package directs on stovetop..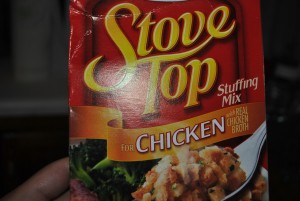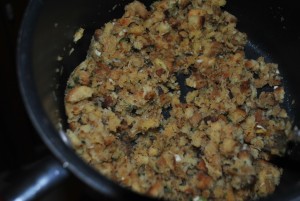 Take a spoonful of the stuffing and place in center of chop..(remaining stove top set aside for later use)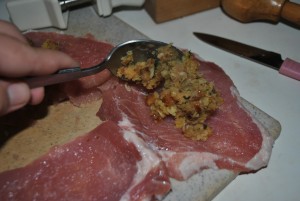 carefully roll up and use toothpicks to fasten the side like so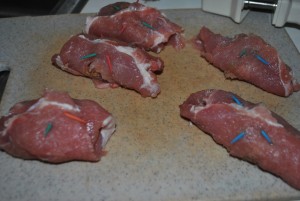 Now you want to get a 8×8 casserole dish and pour in a small can of cream of Chicken soup, spread it out evenly in dish and set aside.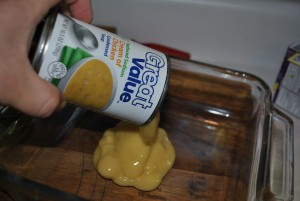 Take a very very small amount of veg oil and put in frying pan.. get hot and place your pork rolls inside to brown..salt and pepper your meat.. brown all sides.. you may have to adjust toothpicks a little bit…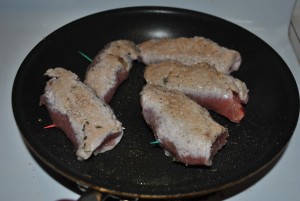 once browned you take OUT the toothpicks and place pork rolls in casserole dish over top your soup. Then with spoon you want to spoon some of the mixture over top each pork roll.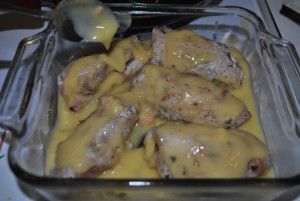 Take some aluminum foil and place tightly over top casserole dish.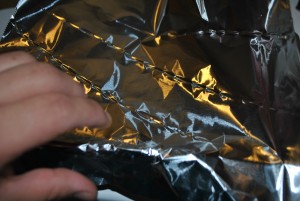 Put in preheated 365 degree oven and set timer to bake for 35 minutes.
10 minutes before done take out of oven .. check a meat roll for doneness and then put remaining  stove top over pork rolls.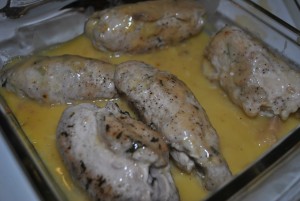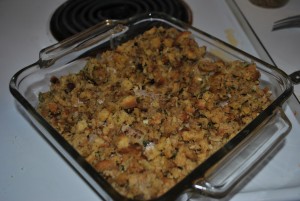 Put aluminum foil over loosely and place back in oven for 5-10 minutes depending on how done the center chops were..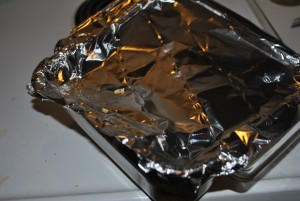 .. Enjoy!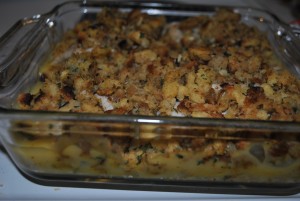 Serve with cheesy mashed potatoes, green beans or corn