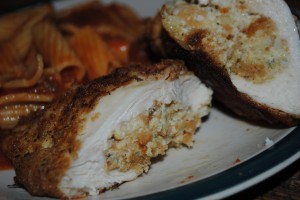 6 boneless chicken breasts
trim off the fat from the breast and take knife and on the fattest part of the chicken make a insert.. push knife carefully and slowly back and forth making a pocket inside the chicken.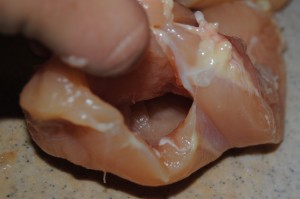 Then take 1 box of Chicken flavored stove top stuffing pour in med size bowl
then take 1 cup Ricotta cheese and put in with stovetop
take parmesan cheese and pour some in I didn't measure about 1/4 cup
pour in about 1/3 cup cottage cheese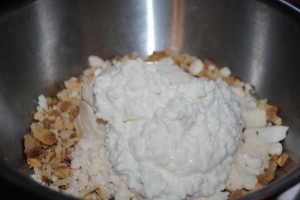 Mix up with your best tools.. your hands!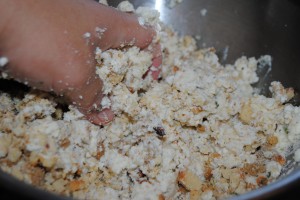 NOW you are ready to STUFF your chicken don't stuff TOO full but make sure you stuff the full cavity for maximum flavor and even cooking of all breasts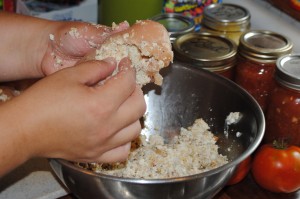 once you have cavity stuffed.. carefully wash off chicken and set it aside..
In a small bowl you will make an egg wash.. 2 eggs with a tad of water beaten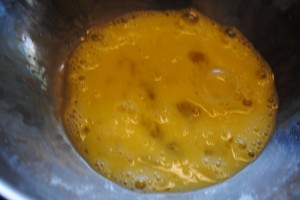 in another bowl you will pour in some italian bread crumbs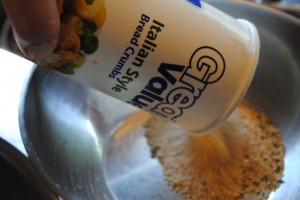 Now you will preheat the oven to 355 and grease a large cookie sheet with olive oil.
set it aside and get out a large frying pan. Pour in some olive oil or veg oil and heat.
Take your chicken and dip in egg wash and into bread crumb mixture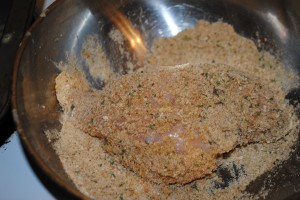 THEN into hot pan. DO NOT OVERCROWD.. do three at a time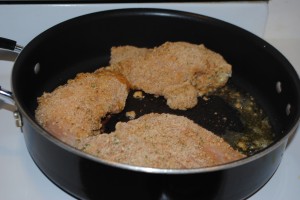 let brown on one side for two minutes then flip and brown the other side for about two minutes.. don't burn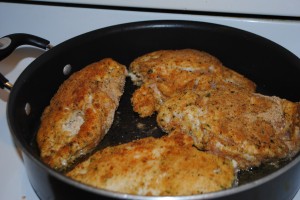 at this point they will smell amazing.. take out of pan and onto greased cookie sheet..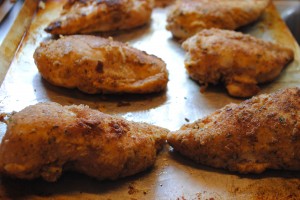 Put into oven and set time for 40-45 minutes to bake at 355
NOW you can be making your Rigatoni and Sauce to go with it like I did or you can make a simple pasta salad to serve with it.. =)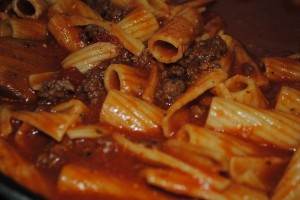 take out of oven and let REST before cutting or serving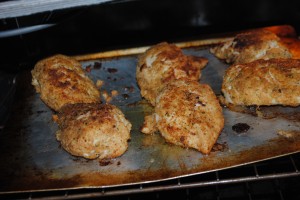 Now Serve and enjoy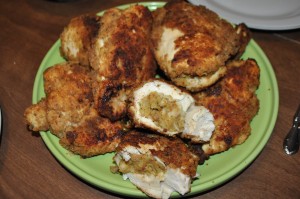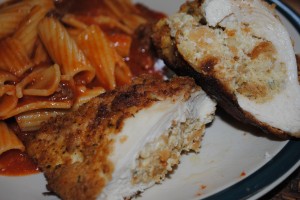 Been craving this dish so bad.. had to finally break down today and make it again… YUMMERS