SERENA'S EASY CHOCOLATE OREO MOOSE PIE
1 (8oz) Philadelphia Cream Cheese
1 Cup Powdered Sugar
Regular Size tub Cool Whip (use 2 cups for filling, reserve rest for topping)
2 small or 1 large box instant chocolate pudding
3 cups regular sweet milk,  (I use 2%)
1 Ready Made Oreo  or Keeblers Chocolate Cookie Graham Cracker Shell
One Oreo in tact, and about 7 or 8 crushed in various sizes.. (I like some chunks but some fine dust for garnishing as well.. also save the oreo that is in tact for garnishing the top)
Directions
get out all your ingredients.,. this is really easy to make.. and so good.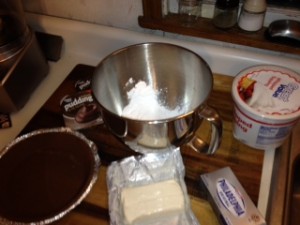 First make your cream cheese mixture.. Mix a softened cream cheese with 1 cup powdered sugar, add in two cups of cool whip, and blend till smooth.. using rubber spatula spread every drop into your oreo cookie pie shell evenly.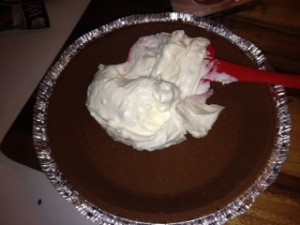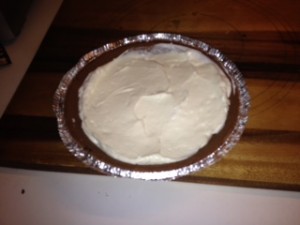 Sprinkle some Oreo cookie chunks and dust lightly or as desired over top of the cream cheese mixture..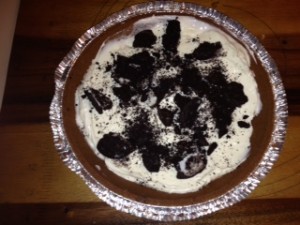 Now I make my instant chocolate pudding by adding 3 cups very cold milk and whipping till thickened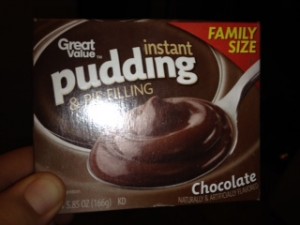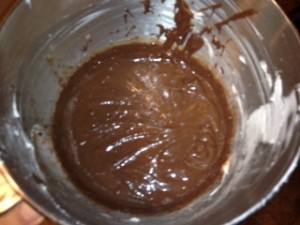 Top the chocolate pudding over top of the oreo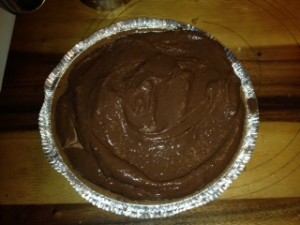 and carefully add the rest of the Cool Whip over the pudding, careful not to stir into the chocolate
now add your garnish to top..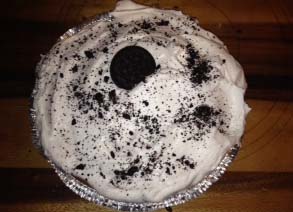 make sure your finger is washed and take it and swipe it all the way around the edge of the pie in order to get a clean edge so you can put the top on lightly, to put into the freezer to chill a bit..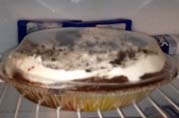 then into the fridge to finish setting up..
Cut when ready and enjoy..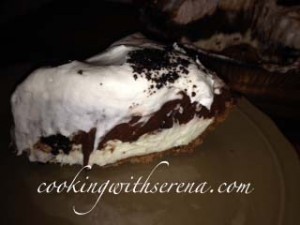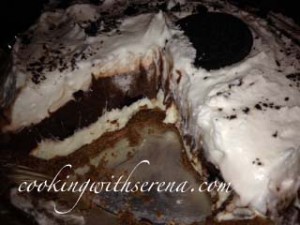 very good.. KID APPROVED!!!!