SERENA'S CRISPY FRIED CAJUN CORNFLAKE CHICKEN STRIPS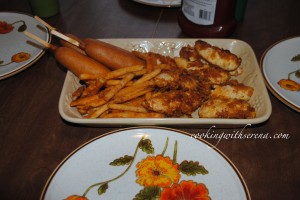 All you need is veg oil, cornflakes, chicken strips, cajun seasoning ( I like Soul Seasoning), 2 Tbsp Self Rising Flour, 3 Eggs, Texas Pete Hot Sauce, and 1/4 cup water.
First break up the cornflakes in a bowl using your hands.. (no need to measure, if you got a lot of chicken to fry use more if not use less.. simple as that)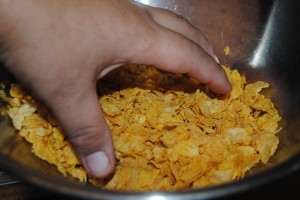 Add in a generous amount of the Soul Seasoning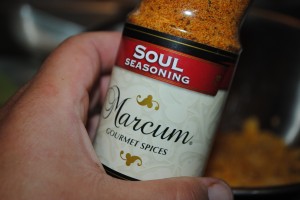 Add around Two Tbsp of Self rising flour, or more if needed..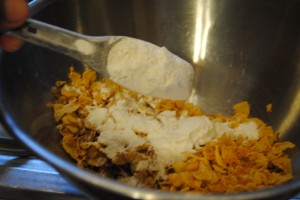 mix with fork or hands..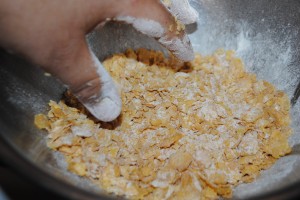 In another bowl have your THAWED chicken strips, add three eggs,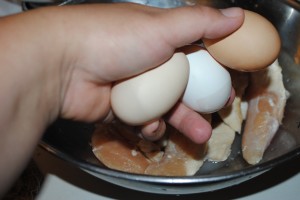 around 1/3 cup water, some hot sauce generously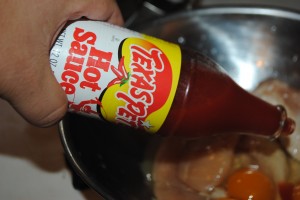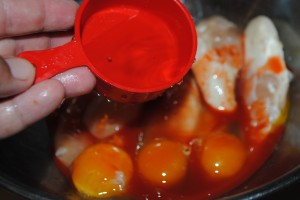 and mix well..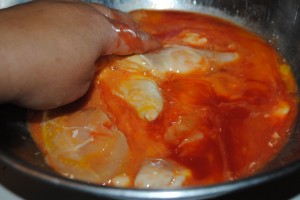 Get your Skillet or Fryer Hot with fresh Vegetable Oil.
Dip your chicken in the cornflake mixture and put in hot oil.. cook your chicken pieces till crispy and turn over and finish the other side..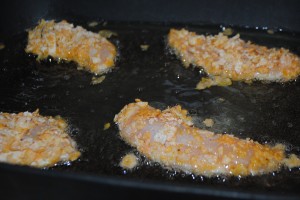 when chicken is done take out and drain well on slotted pan or paper towels.. put on serving dish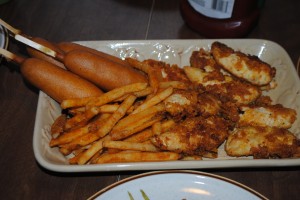 and enjoy with ketchup or BBQ sauce.. easy fast summer meal that all kids and adults seem to enjoy!