SERENA'S BACON WRAPPED BONELESS CHICKEN THIGHS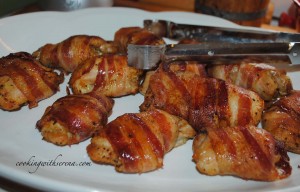 Take two packs or one large family pack of Boneless , skinless chicken thighs (12 total)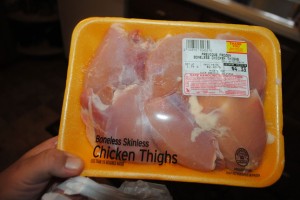 and 1 package of bacon slices.
Put your thawed chicken pieces in a mixing bowl and  add your spices to rub with olive oil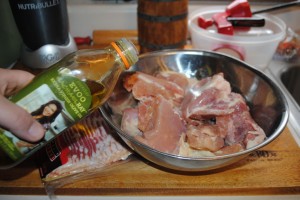 I didn't measure, just use what you like, if you don't like one of these spices, no problem leave it out.
I added salt, course black pepper, garlic powder, basil, parsley flakes, and heavy on the soul seasoning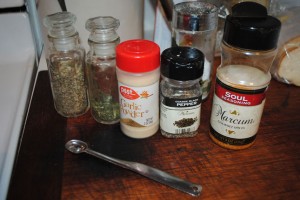 I rubbed it in with Extra Virgin Olive Oil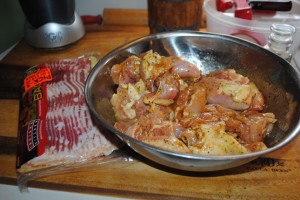 Next take a strip of bacon and wrap around the chicken piece then lay on a slotted drip pan, continue till out of bacon and chicken.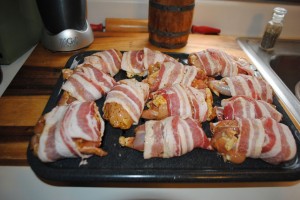 Next put into 375-degree oven and bake 40 minutes to an  hour or till top bacon crisps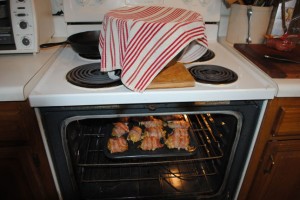 then take out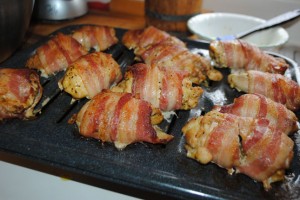 and turn over with tongs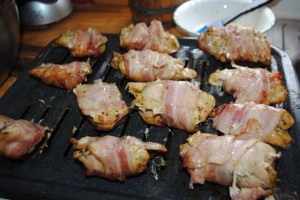 and put back in for 20 more minutes turning the heat up to 400 degrees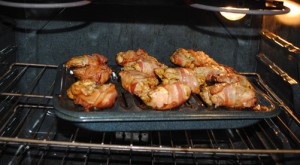 and finally I finish it off by turning on the broiler so the top broiler will crisp the bacon turn it over with tongs and when your happy with the bacon coating you can take it out,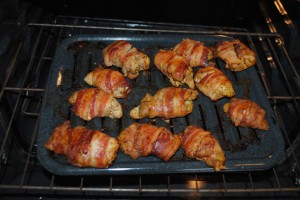 using tongs place on platter or plate and you don't have to do this but I like to take a tiny bit of my drippings and brush onto the tops.. excellent flavor and looks nice. (just a tiny bit)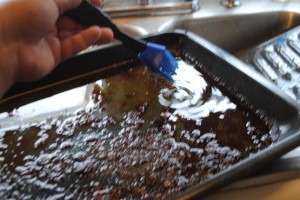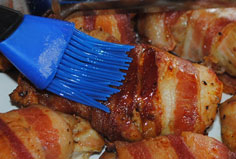 Now serve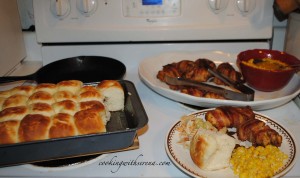 Serve with Rolls, Pasta Salad and Sweet Buttered Corn .