OLD FASHIONED POTATO CANDY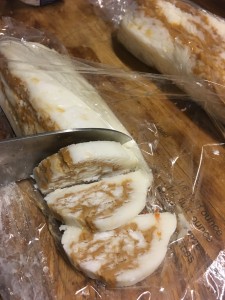 A no bake swet treat that is only to be eaten gradually and sliced medium to thin as it is very rich in taste.
1-2 potatoes cooked and peeled
Or 1-2 cups plain mashed potatoes
8 cups powdered sugar
cup peanut butter to slather with rubber spatula
teaspoon vanilla
Mash boiled potato till smooth and lump-free.
Add 4 cups powdered sugar and mix until blended and sticky, add vanilla. .
add more powdered sugar, 1 cup at a time, until mixture is very thick (slightly thicker than cookie dough).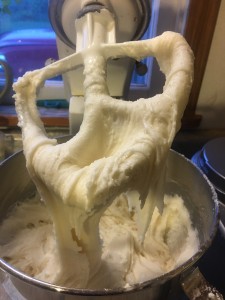 Lay down 2 sheets of wax paper and sprinkle all over with powdered sugar.
Like bread dough, Scoop candy mixture to the wax paper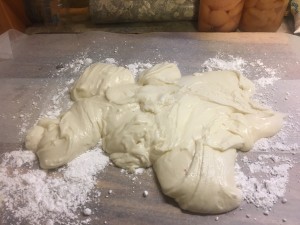 and sprinkle the top with more powdered sugar goal is to make it workable, sprinkle powder sugar on sticky parts
Roll out to thick rectangle.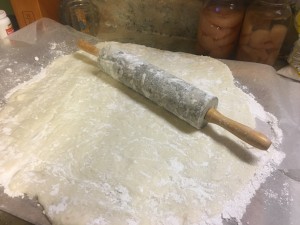 Spread peanut butter everly over candy.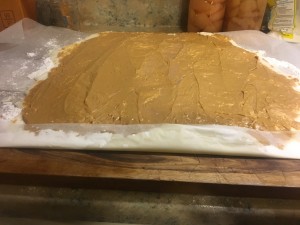 Roll tightly (long side toward long side), then wrap in the wax paper.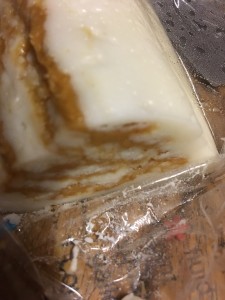 Put in ice box to chill half an hour or more till firm not frozen
Unwrap candy and wrap in plastic wrap
slice off log as you wish to eat into 1-inch thick slices.