POLISH  CHERRY POUND CAKE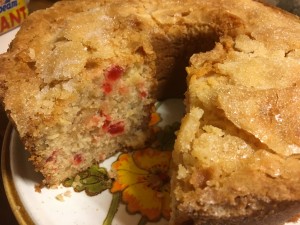 2 sticks butter
1/2 cup of Lard
3 cups white sugar
2 Tbsp flavoring (Vanilla, Butternut, or Nutmeg) I used Pure Vanilla
5 large Eggs
3 cups flour
1/2 tsp salt
1 cup chopped nuts (English Walnuts)
1 10 oz jar of maraschino cherries drained and chopped (I only had a half a jar, oh well, use what you have handy)
1 5ounce can of evaporated milk
Directions
Beat Butter and lard together until fluffy.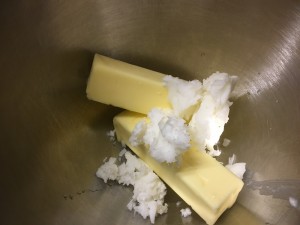 Add in sugar one at a time. Add in flavoring and salt and eggs one at a time.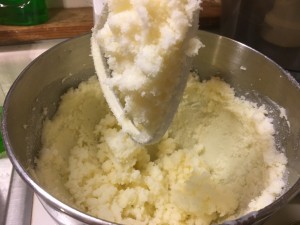 scrape off of bottom of bowl.
Add in flour and milk alternating the two with flour ending. Fold in nuts and cherries lastly.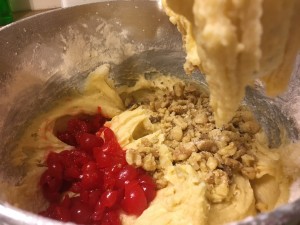 Grease and flour (or spray) and old Angle food cake pan.
Spoon the thick batter in around the tube pan
and I like a sweet crusty bottom so I always sprinkle some sugar on the tops of mine.. just a thought, up to you.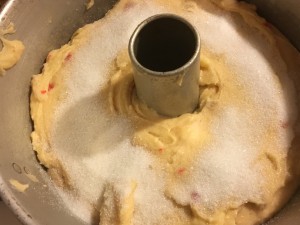 and into the oven she goes after a good drop or two on the counter to get out any air.
Place in Cold oven at 300 degrees and bake 2 hours.. check and see if needs baked more.. (recipe called for 2 1/2 but my oven it was done in 2)
DO NOT OPEN OVEN BEFORE 2 HOURS is UP.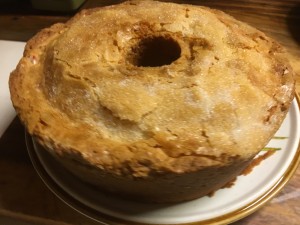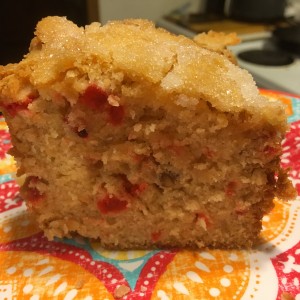 May 2023
M
T
W
T
F
S
S
« Feb
1
2
3
4
5
6
7
8
9
10
11
12
13
14
15
16
17
18
19
20
21
22
23
24
25
26
27
28
29
30
31