LEAF LETTUCE
Loose leaf lettuce is considered more of a cool weather crop. Seeds typically are sown in early spring and again later in the summer or early fall.  You can get it in different colors and some are sweeter than others.. Leaf Lettuce is very easy to grow and harvest.
The benefits are worth the effort. I enjoy it in salads and I also like to do like mom and add green onions salt pepper and pour hot bacon grease over top that is called Wilted lettuce.. Delish!!!
I have planted leaf lettuce in the yard garden before but I soon changed my mind and started doing like my elderly neighbor Thelma.. I put mine in a old bathtub behind my garage now, it keeps them separated and easy to pick and easy to get the unwanted weeds out too..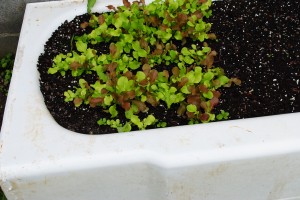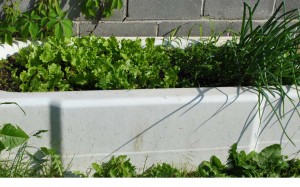 we keep our onions and cucumbers back here too.. the rest of our stuff is out in the yard garden