PEANUT BUTTER AND JELLY CUPCAKES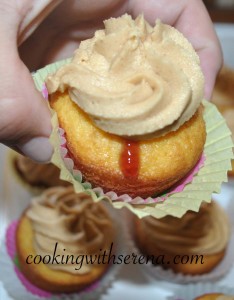 you can make your favorite yellow or white cake by using your own recipe or cake mix..
pour your cake batter evenly into two 12 cup muffin tins two thirds full
bake till done and set on wire rack to cool completely.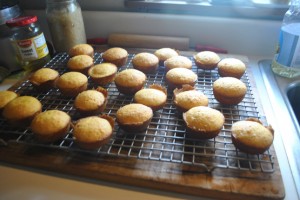 Make your peanut butter icing by using 1 cup creamy peanut butter, and 1 stick of butter (1/2 cup) softened, mix them together till smooth, then add in your powdered sugar about 2 cups. Add in 1/4 cup milk and 1/2 tsp vanilla
mix till right consistency you may have to add a little more .. if to thin add more confectionary sugar  if too thick add a tiny bit more  milk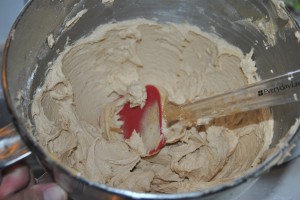 Next get your pipe bags ready.. you will need one for your peanut butter.. find a  large tip and pastry bag, I put a little cling wrap on the tip of mine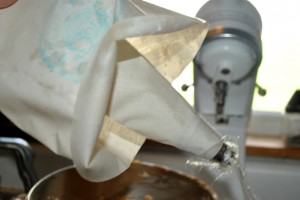 then put it in a tall cup and folded the ends over ..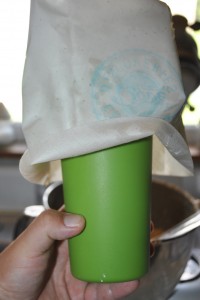 now I am ready to fill it up with peanut butter icing..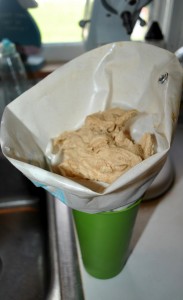 give it a twist at the top and push gently to make the icing go towards the tip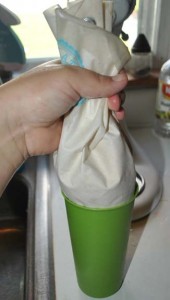 The other bag I found a long tip that is just for filling but if you don't have one just use a regular one with a small to medium hole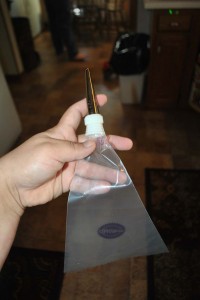 I fill my bag with this easy squeeze jelly.. you can use grape, strawberry whatever.. if your jelly is too thick put in microwave for a second and stir hard..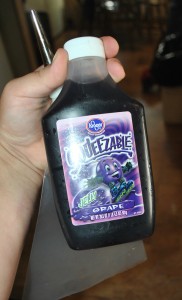 I am now ready..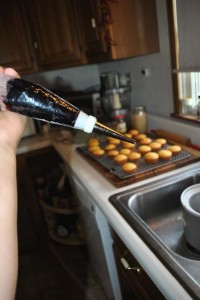 Insert tip into tops of cupcakes and squeeze bag gently to fill centers with jelly..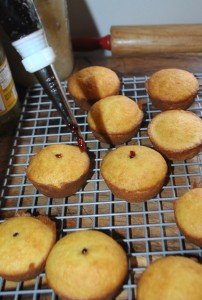 pipe your icing on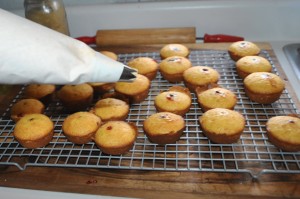 My son Jesse stole one before I could get the icing on them all.. LOL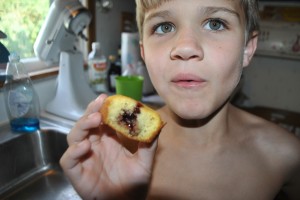 you can set them in pretty papers if you so desire..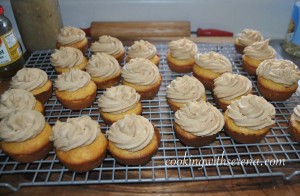 Enjoy!