RECIPE AND PHOTOS SUBMITTED BY Patricia Stover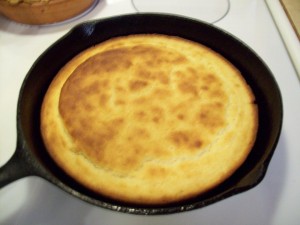 My cornbread recipe: Preheat oven to 475 degrees. Spray iron skillet with Pam (No. 7 skillet)
Put a small amount of oil in skillet; you can put it in the oven to get hot or stovetop, just don't burn the oil.
Mix together 1 1/2 cups Hudson Cream Self Rising Cornmeal mix, 1 egg, 2 tsp. sugar, 1 1/2 cups buttermilk.
Mix thoroughly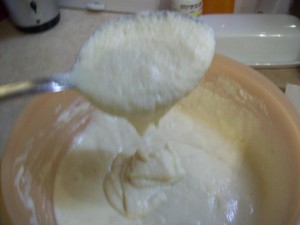 and add to hot skillet.
Bake approximately 20-25 min. Makes 8 servings.
Bake on middle rack so bottom will brown. If you use another brand of corn meal, add 1/2 cup self rising flour. Guaranteed not to crumble! If you want really thick cornbread, use 2 cups of cornmeal mix and 2 cups of buttermilk, 1 egg, and some sugar.