OLD FASHIONED CHOCOLATE FUDGE POUND CAKE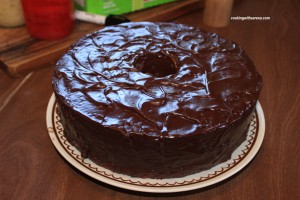 3 sticks butter
3 cups white sugar
5 eggs
1 cup sweet milk
6 level Tablespoons of Cocoa
3 cups all purpose flour
1/2 tsp baking powder
1/4 tsp salt
2 tsp vanilla
Cream butter together well. Add sugar one cup at a time gradually as you cream. Add vanilla.
Add one egg at a time to creamed butter and sugar. Add milk then cocoa.. scrape sides and mix till smooth. sift flour baking powder, salt together and add gradually to mixture as you mix. stir 4 minutes.. bake in well greased and floured tube pan as sticks easily, bake one hour and 15-20 minutes at 325 F.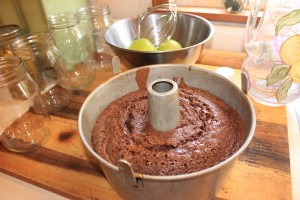 Be very careful getting out of tube pan.. it is not easily done if you don't know what your doing. Beat pan on counter and use spatula to loosen edges.. then once your sure it is loose turn out onto plate then back over onto serving plate right side up.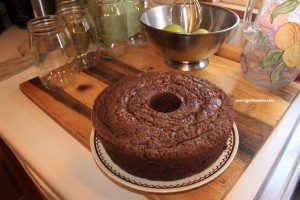 have chocolate frosting ready to go on warm (or if you want your frosting thick you may let cake cool but it is better this way)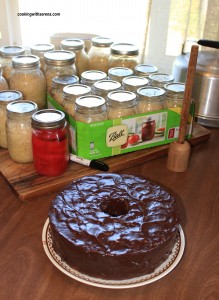 Chocolate Fudge Frosting
1 cup semi sweet chocolate chips
2 Tbsp butter
1 cup confectionary sugar
6 Tablespoons of Evaporated milk (I use more as I go a long to thin it out a bit)
1 tsp vanilla
Melt chocolate and butter over simmering hot water pot in mixing bowl.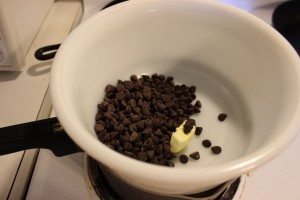 Add milk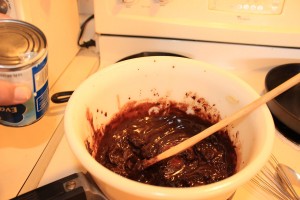 stir and add sugar gradually.. add vanilla and beat till smooth..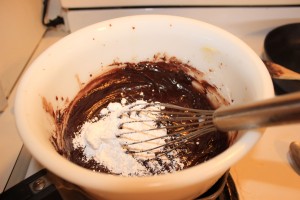 can add more milk to desired consistency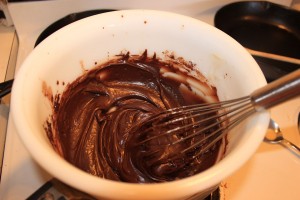 .. keep on heated pot till you put over cake or it will set…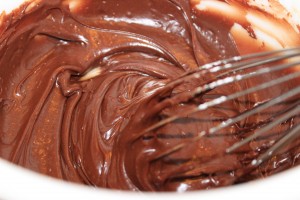 I frost top of my cake first while warm.. then inside hole, then the sides and edges