RECIPE SUBMITTED BY Felicia Lisa
Comments and photos from others posted below recipe
These mock cheesecake cakes….lol I have used this recipe for many years. The recipe makes two full 13 x 9 cakes. Starts with a vanilla cake mix you split between TWO pans. After the cake is bakes in the pans you build a mock cheese cake on top of each pan, and chill. Serve with chilled canned pie filling. I have used cherry AND lemon. It's always GONE in a blink. I'll scan the recipe in the next few days and share it. It was out of an old Taste of Home I believe. I always took these to big 4-H events and they never disappointed.
Again.. try other flavors of canned pie filing, AND I've used my own raspberries thickened.. or rhubarb sauce. Be creative!!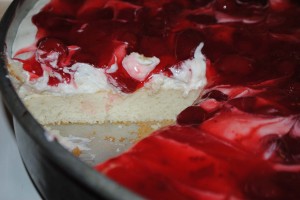 MOCK BERRY CHEESE CAKES
1 pkg white cake mix
2 pkg 8 oz cream cheese
4 cups powder sugar
1 pint whipping cream, whipped
2 cans cherry pie filling
prepare cake mix according to cake mix directions
pour into  two greased 13x9x2 baking pans
bake at 350 for 20 min or till toothpick inserted comes out clean
Cool.
In mixing bowl beat cream cheese and sugar till fluffy
fold in the whipped cream. Spread over each cake . Top with pie filling.Chill 4 hours or overnight
yeild 24-30 serving
I KNEW I'd forget this if I didn't do it tonight… soooooo I got up, found the right cookbook/recipe, and scanned it JUST FOR YOU GUYS. Chilling it really MELDS the flavors. Enjoy!!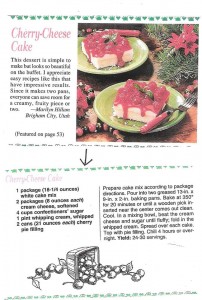 COMMENT & PHOTOS BELOW  BY Cherie Antin Fasbinder
Cherie said- Felicia I made the cake, but with strawberries instead of cherry filling… it was fabulous… a definite keeper!!!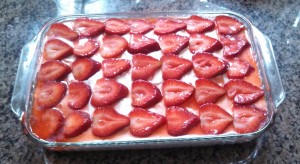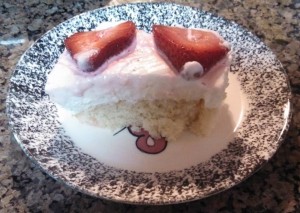 Photos and comments by Serena Ellison Below
So I tried it and decided instead of the two 9×13 cake pans I would do mine in one very large round pan.. it worked out great.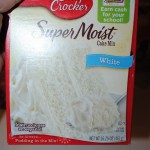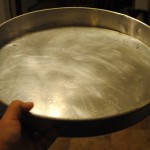 spray with bakers joy and bake till done, doesn't take very long at all, don't over bake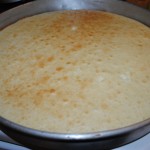 I didn't add the 4th cup of confectionary sugar.. (taste your mix, you want it sweet but not too sweet or the taste of the cream cheese will be overpowered) add a 1/4 tsp almond flavoring and 1/4 tsp vanilla  Mix up dream whip, 1 pkg and then fold in some very cold cool whip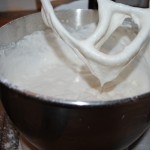 once cake is COMPLETELY cooled I poured over my cream cheese mixture.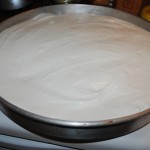 Now I made my homemade Strawberry Glaze and poured over after it cooled and thickened in the fridge or freezer ..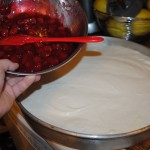 let chill overnight with foil over top tightly, can put toothpicks in to keep it from messing the top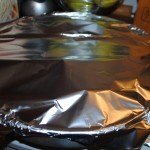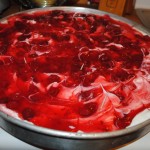 Take out and cut and enjoy