Ok so I am NOT a microwave cook.. but there are those days.. you know what I am talking about!!!
Days when you just do NOT feel like cooking today! You should always have a backup for days like this! Especially if you have kids and a hubby around.  I make homemade most everything but sometimes I  have store bought in the fridge for these days. Question is how to make them taste a little better .. look a little better.. ?? Here is one  my husband and boys approve of for my lazy days. By itself it is not that good.. I mean hey it smells good but LOOK how ugly.. we do eat with our eyes not just our nose and our taste buds.
SOOO all you need to do to make this Lazy Day= Secret Boxed Salisbury SURPRISE
2 packages of the family pack Banquet Meal Salisbury Steak Dinners
1/2 package of egg noodles
pepper, 4 tbsp butter or margarine, 1/3 cup grated parmesan cheese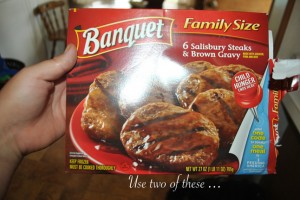 Just heat your packages of Salisbury Steak in the microwave as directed till done and all hot..
meanwhile have your egg noodles boiling till just aldente and drained.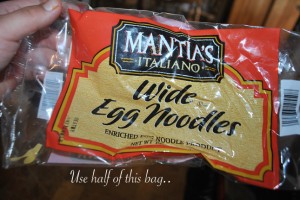 Add to the egg noodles your butter, pepper, and parmesan cheese mix well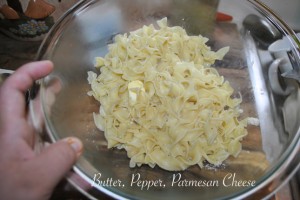 using a fork or spoon cut up your salisbury steaks into chunks then pour over into the egg noodles.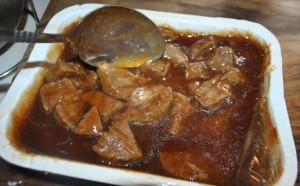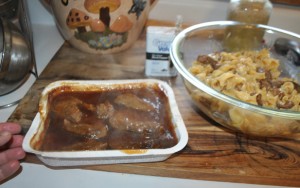 give a good stir and serve with hot rolls and peas.. your men will be happy and you will be ready to relax after your hard day!!!!