WV Trash Can Dinner at Church 2011
I am not sure how Tommy layered his exactly..(Tommy was in charge LOL)  he had TWO cans full I think… but here is the basics of how to do it… and some pics of our dinner below.
Recipe: Trash Can Dinner
great for a large crowd at an outdoor party
Start with one NEW metal trash can with lid.
build a good fire use two cinder blocks to set the trash can on so it will be about 8 inches off the ground.
Tommy put bricks inside the trash can on the bottom then a fine chicken wire so that the food wouldn't be on direct heat
he then used whole very large potatoes and put them on top of the chicken wire
Next carrots and onions peeled and sliced
Next Cabbage quartered
Polish Sausage
(bratwurst, kielbases, polish, etc., etc.) in any combination
Next take corn that has already been shucked and put in can
Add water
Start with a HOT fire.
Put the lid on.
steam should start coming out in about an hour. When the steam is really coming out you will  let it cook  (according to how full you have it actually)
When potatoes are tender it is done.
You should also have a good pair of gloves for handling the can, long slotted spoons and tongs for removing the food from the can and enough large containers so you can put each item in a separate bowl.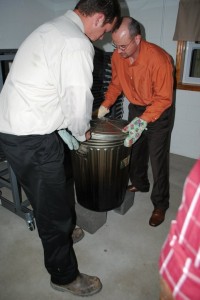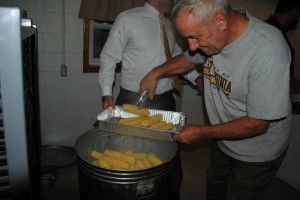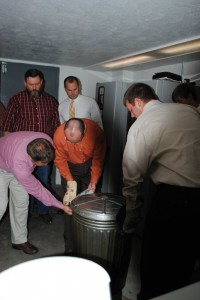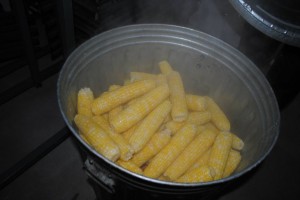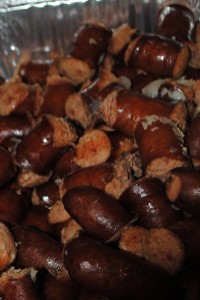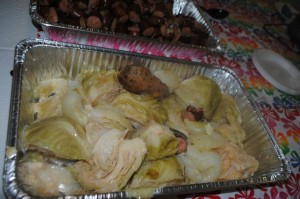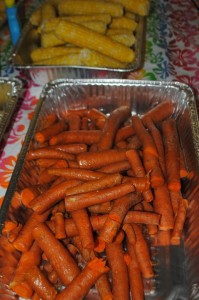 Invite plenty of people , both young and old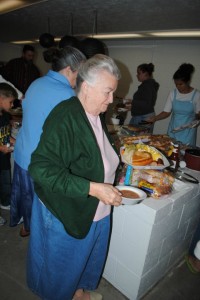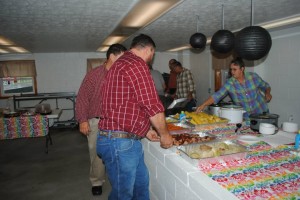 make sure there is music and laughter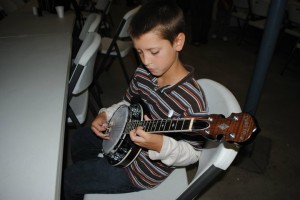 brown beans and cornbread are a must for this dinner as well.
make hot dogs for younger kids and picky eaters,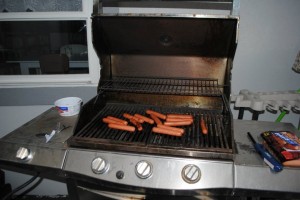 oh and don't forget the desserts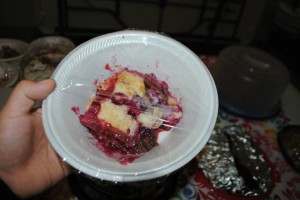 Now if you want to have the taste of a trash can dinner but you do NOT want to make one for an army like the church did.. you just want to do your family one for dinner, well then you want to do it like I did in the pressure cooker.. click here to see Serena\'s 13 minute Trash Can Dinner in a Pressure Cooker