HOME STYLE GERMAN CHOCOLATE CAKE
1 pkg  (4 oz) German sweet chocolate
1/2 cup boiling water
1 cup butter or margarine
2 cups of sugar
4 egg yolks, un beaten
1 tsp vanilla
1/2 tsp salt
1 tsp baking soda
2 1/2 cups cake flour
1 cup buttermilk
4 egg whites stiffly beaten
Directions:
Melt chocolate in boiling water stirring.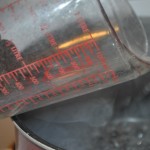 Cool.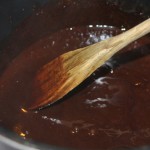 Cream butter and sugar till fluffy.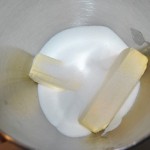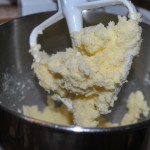 Add egg yolks one at a time and beat after each addition.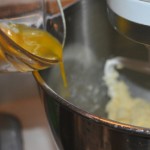 add vanilla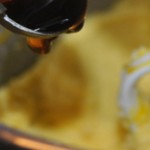 Add cooled melted chocolate Mix well.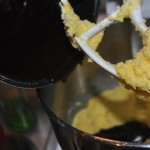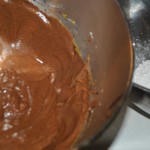 Sift together salt, soda and  cake flour.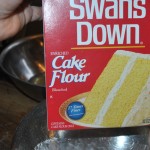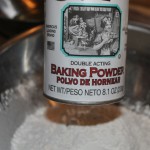 Add alternately with buttermilk till smooth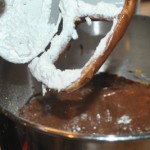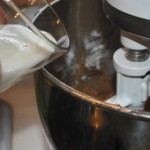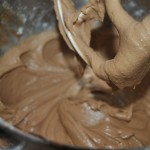 Your saved egg whites you would have beaten till stiff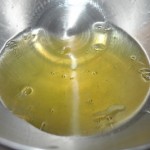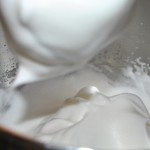 Fold in beaten egg whites into your cake batter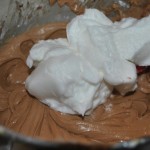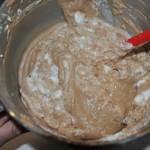 Pour into 3 –  8″ or 9″ cake rounds buttered and floured or bottoms lined with waxed paper  (I used bakers joy spray and they come out perfectly)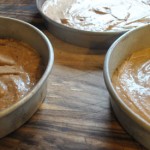 Bake in moderate oven of 350 degrees for about 3o minutes (depending on your oven, watch them without opening the door and when they look to be done touch lightly to see if springy you do not want to dry them out)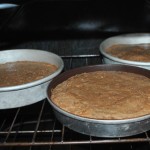 take out and cool.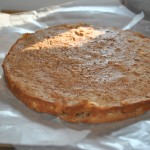 Fill layers with your chocolate filling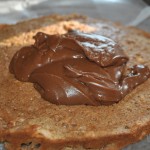 Spread top and sides with the coconut pecan icing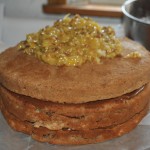 then pipe around the edges with chocolate icing.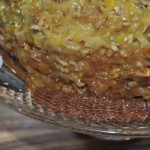 If you have any chocolate left you can design the top then arrange whole pecans before cutting.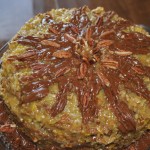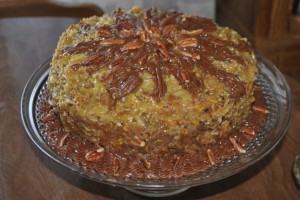 Enjoy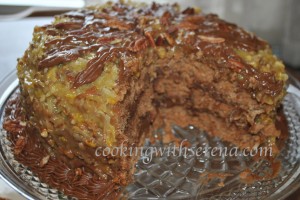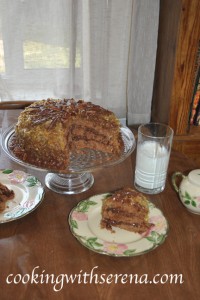 Keep covered so your cake will stay moist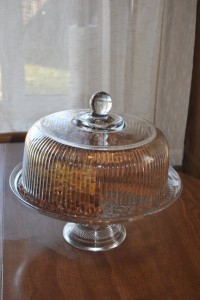 Icing Recipes Below!
Coconut Pecan Icing
1 cup evaporated milk
1 cup sugar
3 egg yolks
1 stick margarine
1 tsp vanilla
1 1/3 cup shredded coconut
1 cup chopped pecans
Combine milk sugar egg yolks and margarine. Cook over low heat in heavy bottom saucepan.. stirring constantly till thickened..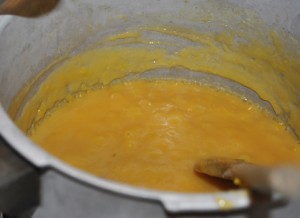 not sure how long over 12 minutes or so..you can tell.. take off heat when thick and add vanilla and add your coconut and nuts.. beat with wooden spoon till spreadable and thick for cake.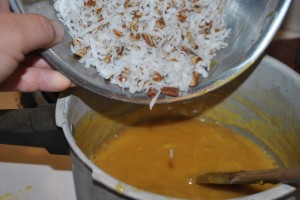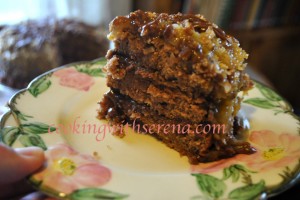 Chocolate Coffee Icing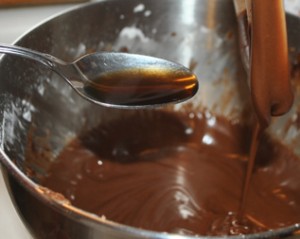 about 4 cups powdered sugar give or take (you may have to add a little more if too runny if too thick add another tbsp or so of milk)
1 stick melted margarine
beat together till creamy
Melt 4  oz of German Sweet Chocolate in a couple tbsp water in microwave stir well
add chocolate to butter mix and then add a tiny splash of milk  (about 2 tbsp or so ) and 1 tsp vanilla
mix well until blended well..
add in 2 Tbsp of black brewed coffee.
let set till ready to ice middle of cakes.. icing should thicken a tiny bit more upon setting..