HELMANN'S PARMESAN CRUSTED CHICKEN
BAKED OR FRIED!!!!!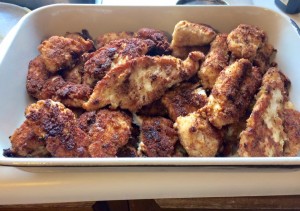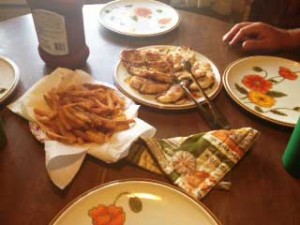 okay so I am trying this recipe on the back of my Helmann's Mayonnaise Jar ..
just 1/2 cup Helman's real mayo
1/4 cup grated parmesan cheese
4  boneless skinless chicken breasts or cut into strips (about 1 1/4 lbs.)
4 Tsp Italian Seasoned Bread crumbs to sprinkle over top before baking
(NOTE  I also added 2 tbsp of seasoned Italian Bread Crumbs to my mayo mixture)
Preheat oven to 425
combine Helmman's mayo with cheese in medium bowl.
Arrange chcien on baking sheet
evenly top with sprinkles of Italian bread crumbs
Bake till chicken its thoroughly cooked about 25 minutes.