GRILLING OUT WITH THE GUY'S IS NOT A BAD IDEA AT ALL!!!!!

They boy's are gettin it DONE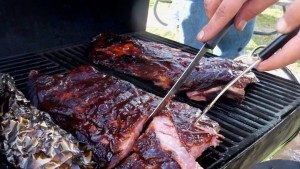 oh yeah!!!
James's Ribs Sooooooo Good!!!!!
This here is a Pork tenderloin wrapped in bacon!!!!!!!!
can you say He_llllow!!!!
Paul Harrah's Potato Salad he made to go with all the fixin's…
This is Paul Harrah's (James best friend)  chicken on a can.. it don't look too hot but TRUST ME this STOLE THE SHOW!!!! It was so good and so moist inside
LOOKS CAN BE DECEIVING LOL… THIS THING WAS THE LAST THING I WANTED TO TASTE AND ENDED UP BEING THE ONE I KEPT GOING BACK TOO>>>> AWESOME LET ME SAY>>>> AWESOME JUICEY TENDER MEAT INSIDE>>>> OH MY!!!!
This is MY PAUL and he is NOT wanting to stop to get his picture taken as you can see.. hahahaha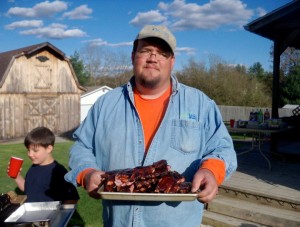 My Husband and his brother posing Proud with their Smoker…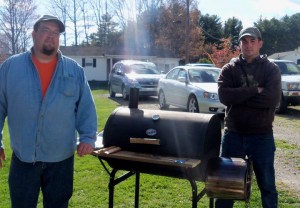 This was a good day……
Guy's can do it up right too, when they want to that is.. hahaha
Oh here is  a different day but I will add this pic in too cause my brother Kelly grilled these brats and the pic  is calling out to me.. come eat me…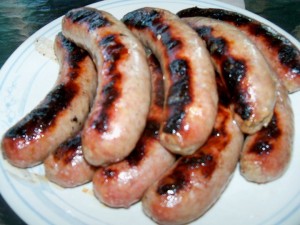 Go grab a man and put him to the grill this summer!!!!!! you may be pleasantly  surprised come dinner time. =P
July 2022
M
T
W
T
F
S
S
« Jun
1
2
3
4
5
6
7
8
9
10
11
12
13
14
15
16
17
18
19
20
21
22
23
24
25
26
27
28
29
30
31