Starting the long process of making Doro wat. A bag of onions chopped and beginning the hour long process of cooking them down in a dry pot until they are a paste.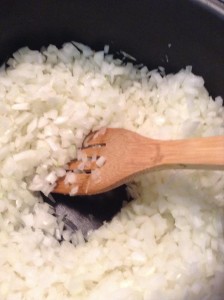 Bonnie Carey Started to make the starter for the injera flatbread, made from an ancient grain from Africa…teff. Just like making a sour dough starter….teff flour and water…it will take 5 days for this to me ready to use. Gotta feed it every 2 days.
It will be a long process….the chicken thighs are now marinating in lemon juice and a splash of Apple cider vinegar……now have to get busy making the spiced butter….
Teff is a very tiny grain from Africa. You would need 150 of these teff grains to make 1 grain of wheat. It is packed full of everything good and is also gluten free. I will be fermenting it and using the starter to make Injera….a flat bread, kind of like a pancake that in the Ethiopian home, the stew is placed upon this bread and it soaks the juices of the stew and no utensils are used at the meal, just a ripped off piece of this bread to pick up the delicious morsels of tender meat.
This dinner won't be ready for a week! After I make the Doro wat, I will freeze it and when my starter is ready next weekend… I will thaw it and cook the bread and serve it. am trying to take pics of the whole, lonnnnng process
Such a long process to sweat the onions with no oil…..just onions and stirring ever so slowly….
You can't let them brown at all…just constant stirring
My beautiful gift from my friend Fahimeh….all the way from Ethiopia! The special spice blend…Berbere….14 different spices…so good!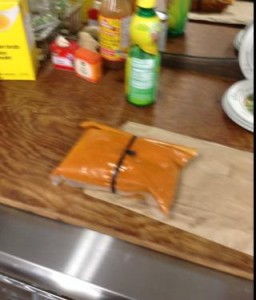 It's their national dish.
Im glad I don't live there because it took 2 and a half hrs just to melt the onions! This is a LONG drawn out stew, which I am enjoying making! I will continue making it tomorrow and the next day and it will finally be done by next weekend  I have chicken thighs marinating in lemon juice and apple cider vinegar…to be added tomorrow, and my sour dough starter in working as we speak!
this is not for everyone. It's a labour of love!
Now my injera starter for the bread….I am going to rush this and see if it works…wish me luck!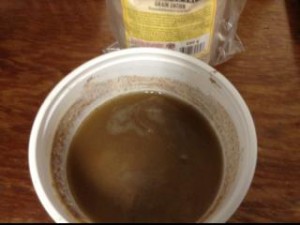 Starter is not fermented enough…..not to worry, I have some Injera from an Ethiopian restaurant frozen in my freezer….my home made one will have to wait till the weekend…..
Please go try this food…get the doro wat, you will automatically get the injera as a base to your dish…the chicken will be piled on top of it …you will most likely get some yogurt with it, as that cuts the heat and spiciness perfectly. Before you go look up Ethiopia and their foods and dining on Google to know all the special ways they serve their foods…..it's going to be like you are going on a trip, half way around the world to a foreign land, with a different culture and spice pallet…..so much fun being a world explorer!!! I love to navigate through this world by cooking and eating all the different cultures! Be warned all…. South Korea is my next venture!
My delicious Doro Wat…..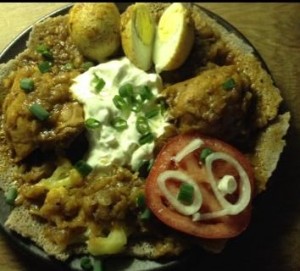 June 2023
M
T
W
T
F
S
S
« Feb
1
2
3
4
5
6
7
8
9
10
11
12
13
14
15
16
17
18
19
20
21
22
23
24
25
26
27
28
29
30