I made up some cupcakes today and thought it would be nice to fill them with custard.
These were pretty but I honestly think the rich chocolate icing overpowered the light custard..  you be the judge.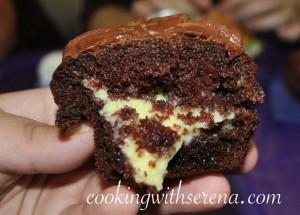 CUSTARD FILLED CHOCOLATE CUPCAKES
make up some regular joe shmo chocolate cupcakes and let cool on wire rack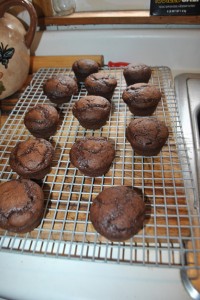 Next mix up some homemade custard (recipe on this site- but here is jist of it.. in pot on stove have 2 to 3 cups milk and a stick of butter, bring to soft boil  mix 2 tbsp of cornstarch in cup with a little water just till liquid, then with mixer, mix 8-10 yellow egg yolks, 3 cups granulated sugar, pinch salt. Pour this mixture into the milk when it comes to soft boil and stir turning down heat.. will thicken)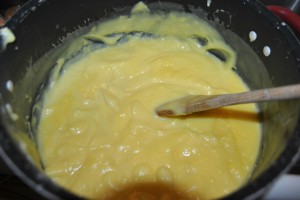 once cupcakes  have completely cooled
Fill you up a pastry bag with the custard.. I have a long tip attached so I can inject the custard into my cupcakes..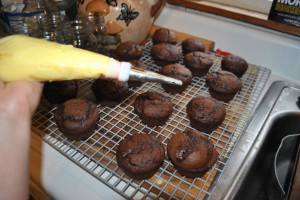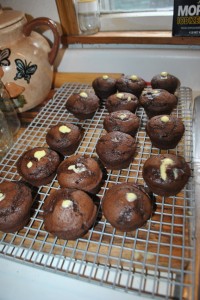 Now mix up some chocolate fudge icing.. (this stuff is rich) 1/2 stick melted butter, 2/3 cocoa, 4 cups confectionary sugar, 1/3 cup milk, 2 tsp vanilla.. may need to add more confectionary sugar if not thick enough.. too thick add a tad milk.. adjust accordingly.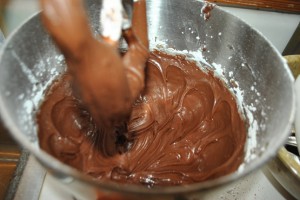 Now fill your pastry bag with the chocolate icing.. I have a large wide tip for this. Also I use a large cup and fold the edges of the bag over so I can easily add the icing without making a big mess.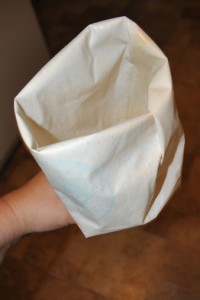 Now I am ready to top off my cupcakes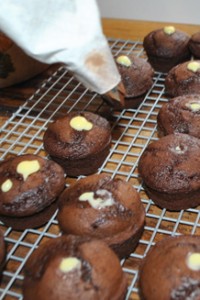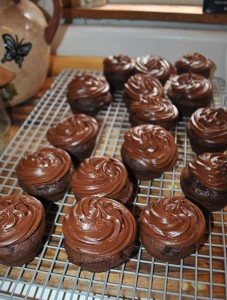 Enjoy