LARGE CROCK POT – UPSIDE DOWN CHICKEN POT PIE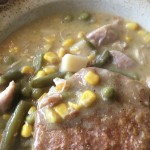 Two cans Marie Callender's Chicken Pot Pie Style Soup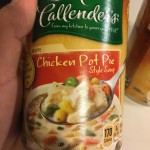 about 7 or more  pieces of boneless skinless chicken thighs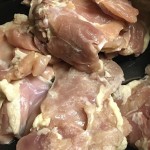 2 cans drained corn
1 can drained peas
1 can drained green beans
1 large family can Cream Of Chicken Soup
no water at all!
Chicken will give enough juice.
let that cook in crock pot on low  until the chicken is completely done and falling apart.. stir… will be bubbly..
Place canned biscuits over top.. (NOTE we used large canned biscuits but next time I will use the smaller canned biscuits definitely and cover the top)
Leave it in there without raising lid until the biscuits raise and are done. We left ours in too long because we were at church but it was still good.. biscuit was just kinda dark..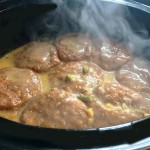 Serve DEFINITELY with Mashed Potatoes
so good and so comforting!
June 2023
M
T
W
T
F
S
S
« Feb
1
2
3
4
5
6
7
8
9
10
11
12
13
14
15
16
17
18
19
20
21
22
23
24
25
26
27
28
29
30