COKE COLA CHICKEN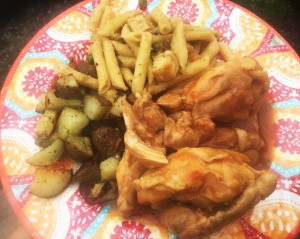 1 Chicken – cut up into peices or 1 or 2 pkgs of chicken thighs (I prefer skinless boneless thighs)
1 16oz bottle ketchup
1 16oz bottle regular cola or pepsi
1 tsp salt
1 medium to small onion
2 garlic cloves
2 tsp white wine vinegar
if need to thicken:  3tbsp cornstartch mixed with equal amounts water
Directions:
Using a Dutch Oven Pot, place chicken in and add ketchup , cola, salt, and vinegar.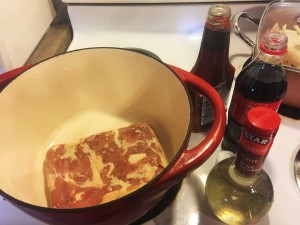 Add a skinned whole onion in whole, and two garlic cloves in whole.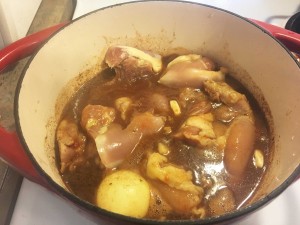 Bring to a boil, put on lid and put to simmer for 45 minutes to an  hour or more – until chicken is done and extremely tender. Any additional spices you desire can be added to taste.  You can make it spicy or sweet or leave as is.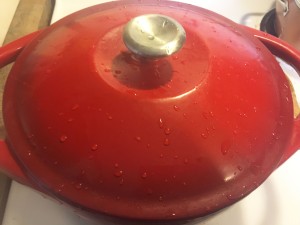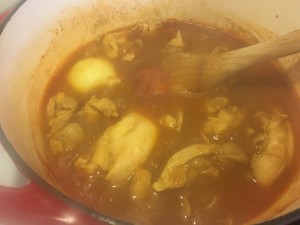 At the end to thicken the sauce I bring back to a boil and have a couple tbsps of cornstarch into a cup and mix in some water about 3 tbsp or so .. pour mixture to the boiling sauce and stir to thicken then turn off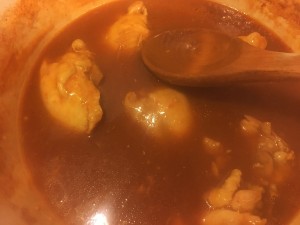 serve with steamed brocoli and oven roasted herb potatoes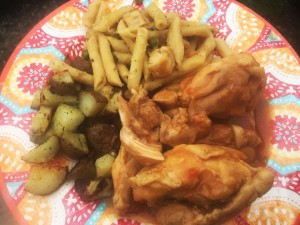 For side, I am making some seasoned roasted potatoes in oven. http://cookingwithserena.com/?p=7115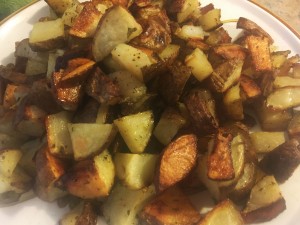 July 2022
M
T
W
T
F
S
S
« Jun
1
2
3
4
5
6
7
8
9
10
11
12
13
14
15
16
17
18
19
20
21
22
23
24
25
26
27
28
29
30
31