Thanks to Andy Blackstock's earlier Clam Chowder post, I changed it up a bit, and made a delicious batch.
So, here's my Clam-Cod-Cauliflower-Chowder. The 4-C's!
Ingredients:
12-14 small Red Potatoes chopped (bite size)
~ equal amount Cauliflower florets (bite size)
Cauliflower leaves rough chopped
2 medium Yellow Onion diced
3 cloves Garlic diced
4 (6.5 ounce) cans clams with juice reserved
2 Cod fillets
2 cans condensed Cream of Celery soup
3 cups Half & Half
1/2 tsp table Salt
1/2 tsp Black Pepper
1 pinch French Tarragon
2 tbls Butter

Directions
Combine Cream of Celery soup & Half & Half, whisk until smooth, set aside. Combine chopped Potatoes & Cauliflower in bowl, drizzle with Olive Oil,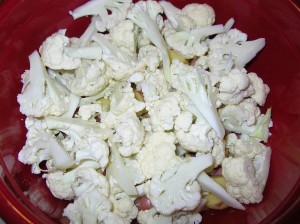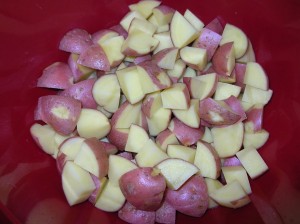 add Salt & Pepper, into oven 400° 25-40 minutes stirring half way, until browned/caramelized.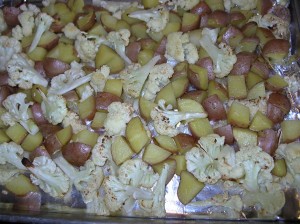 Saute Onions until translucent & Cauliflower leaves/greens, place in crock pot.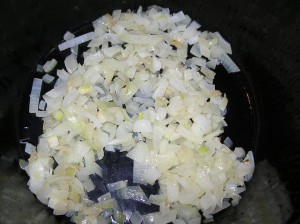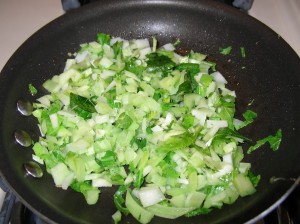 Add Clam juice, Potatoes, Cauliflower. Stir, cover, cook on medium heat 20-25 minutes until Potatoes/Cauliflower are fork tender.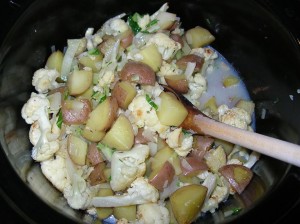 Add cream mixture, Clams, Cod, Garlic, Butter, Tarragon, Salt & Pepper.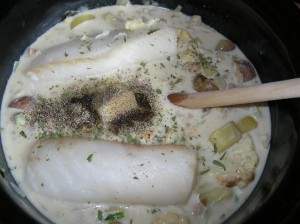 Cook on low heat for 45 minutes covered stirring every 10 minutes or so. Break up Cod flakes. Taste for any needed adjustments.