CINNAMON SWIRL BUNDT CAKE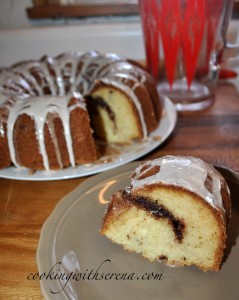 Batter:
2 sticks butter
1 and a half to 3/4  cups of sugar
3 eggs beaten
1 cup thick sour cream
1 tsp vanilla
2 1/2 cups all purpose flour
1 tsp baking soda
1 tsp baking powder
1/2 tsp salt
1/2 cup chopped walnuts or pecans (optional)
Swirl:
1 tbsp ground cinnamon
3 Tbsp brown sugar
2 Tbsp granulated sugar
preheat oven to 350, prepare heavy aluminum bundt pan by greasing and flouring lightly
Cream together the butter and sugar till pale and fluffy.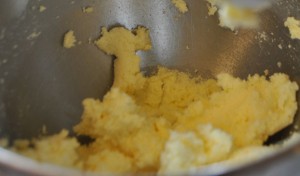 Add in eggs gradually.
Beat in the sour cream and vanilla extract.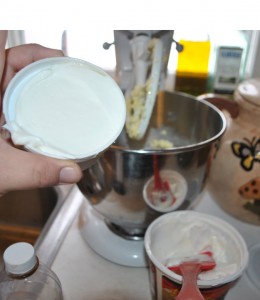 Sift in flour, baking powder, baking soda, and salt.
Mix till just combined and add in walnuts or pecans if desire.
spoon in only half of the batter in the prepared pan , it will be very thick so use a spatula and even it out around the bottom..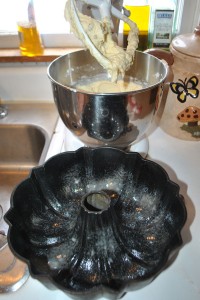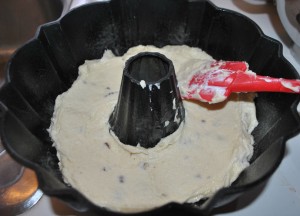 Mix together your swirl ingredients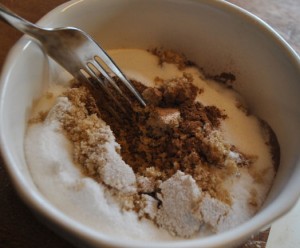 and sprinkle evenly around the cake batter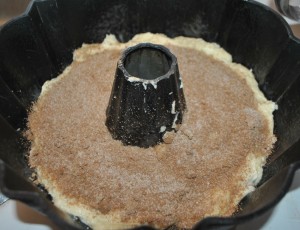 then cover with the remaining cake batter,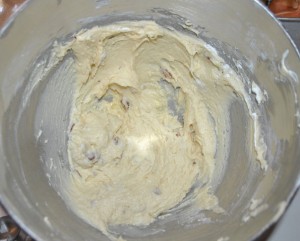 get every last drop and cover carefully spreading with spatula.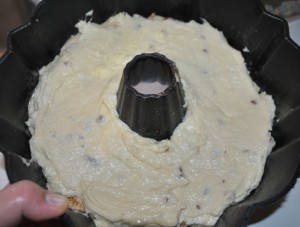 Bake in preheated oven 40-50 minutes depending on your oven till done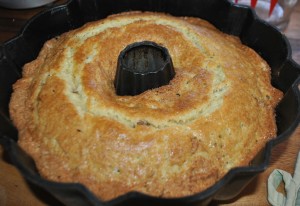 Take out and let cool in pan 20 minutes before turning out.
For the glaze sift the confectioners sugar and cinnamon  into bowl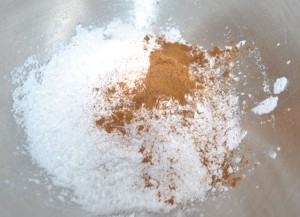 and stir in enough milk to make a thick glaze.. drizzle the glaze over top of the cake. Let set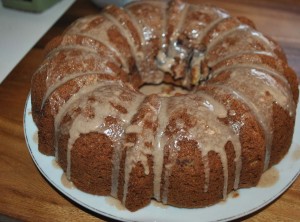 Then once hardened, mix up some glaze again and drizzle over top for a thicker glazed cake …Let set..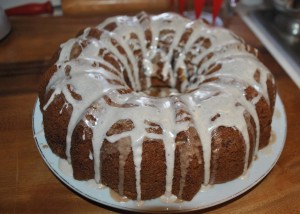 then cut and enjoy.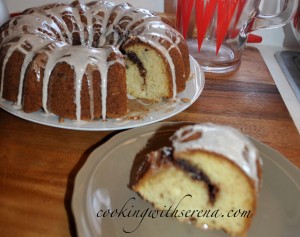 Glaze:
1 cup confectionary sugar
about 1 1/2 tbsp milk
1 tsp ground cinnamon or to taste