CHILI CHEESE FRIES
so today I am using my cast iron skillet and a metal stainless steel bowl to steam some burgers that have cheese in the middle… what better side dish can I think of to go with this other than homemade chili with home fries and cheese.. yes? YES!!!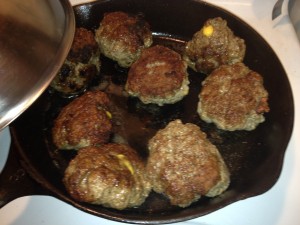 homemade chili is awesome cause I can freeze what I don't eat today and have an easy meal another day .. note you can make any style chili.. chili with beans, hot dog chili, whatever and your fries will still be delish.. today we are making chili soup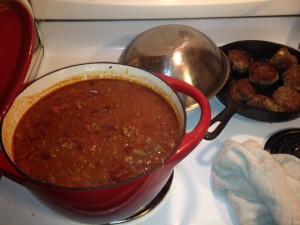 Next time to cut up my home fries … peel some taters and cut your fries all along the same thickness..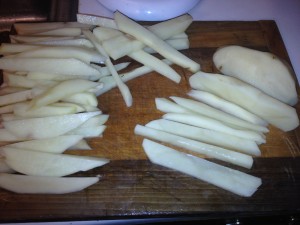 I like to toss them in Cajun Seasoning first then later after they are fried add my salt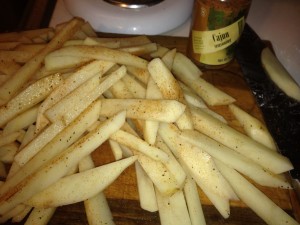 heat up your pot of oil.. I always use the bottom of an old heavy pressure cooker to do my deep frying in. Do not try this with a thin regular pot.. your oil will get too hot and burn.. you need a very heavy pot that can stand up to the heat.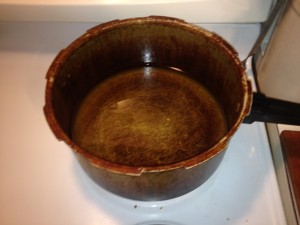 okay I am ready start dropping in carefully, your seasoned fries.. do not overcrowd or you will have soggy fries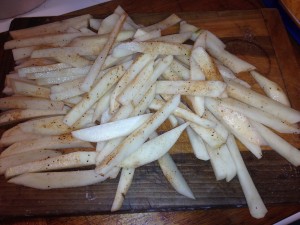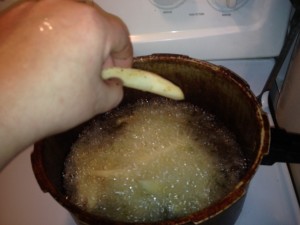 now on the side I have ready and waiting a slotted roaster with a paper towel to put my fries on to drain as they come out..and  as they come out I will salt them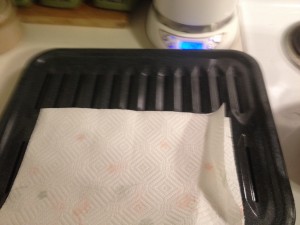 let them get good and crisp, if needed turn down the heat, you don't want your oil to get too hot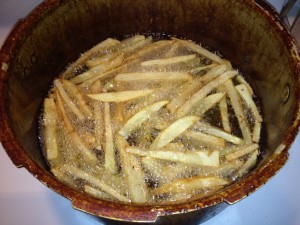 take out carefully when done onto the waiting slotted pan ,
salt well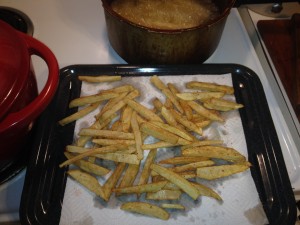 continue frying your fries until they are all done..
take your crisp drained fries and put on serving plate, add some chili in the middle and some shredded cheddar cheese on top of those hot fries and serve immediately as your appetizer or with your burgers..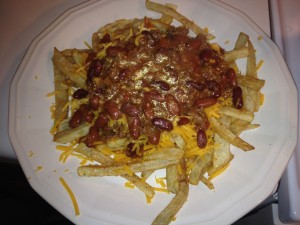 we enjoy ranch dressing with ours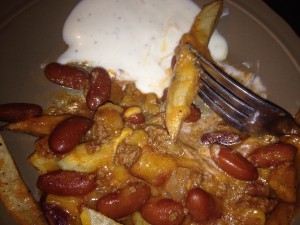 it may look a mess but boy is it good!