ANTIQUE WHITE LAYER CAKE WITH STRAWBERRY JAM- LEMON FILLING

ANTIQUE WHITE LAYER CAKE WITH STRAWBERRY JAM-LEMON FILLING
This is an antique recipe I got out of a very old cookbook. (only. I added the Jam)
So I have mixed feelings in posting this cake. I almost didn't even post it cause I felt the cake was not a texture I like. It is not light and airy at all.. BUT the taste was good.. so maybe I will make it again and change it up a bit .. but for now I will post you the recipe as is, (although I did add the Strawberry Jam to this recipe for color and taste)
Antique White Layer Cake
2 1/4 cups flour
2 1/4 tsp baking powder
1/2 tsp salt
1/2 cup shortening
1 1/3 cup sugar
1/4 tsp lemon extract
1 tsp vanilla
1/2 cup egg whites (3 large eggs)
1 cup milk
Sift flour, measure and resift with baking powder and salt.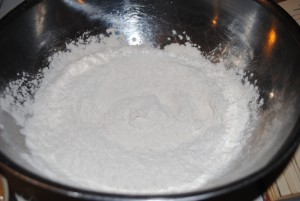 Cream shortening until soft and smooth, then add 1 cup of the sugar and blend thoroughly.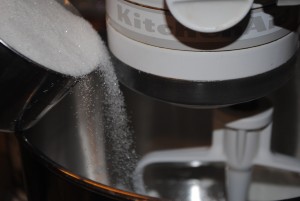 Add flavorings.
Add half the egg whites, unbeaten and beat vigorously until mixture is light and fluffy.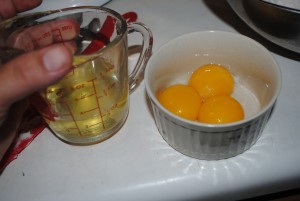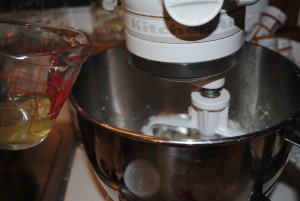 Add flour mixture and milk alternately in 3 or 4 portions.  beating well after each addition.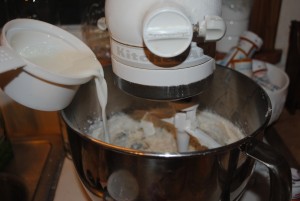 Beat remaining egg whites till stiff then gradually beat in remaining sugar and fold lightly but thoroughly into the batter.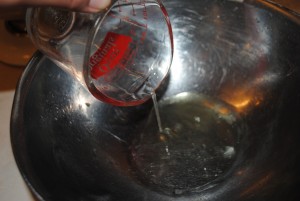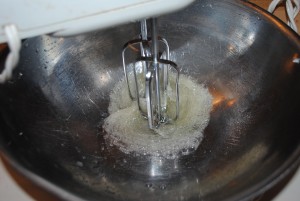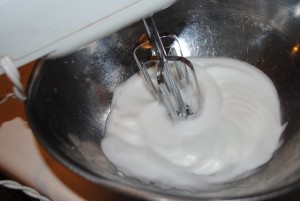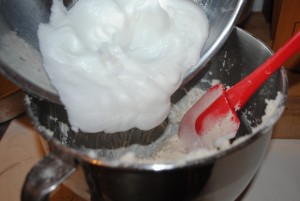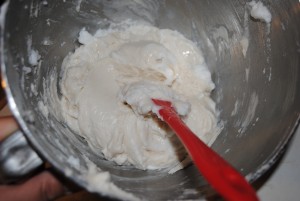 Turn into two cake pans lined with waxed paper (I sprayed) and buttered on the sides.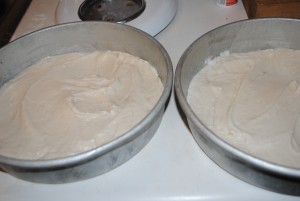 Bake in oven at 350 degree oven for it said 28-30 minutes but I would cut my time down to 23 minutes in my oven.. remember ovens vary sometimes in heat get to know your oven.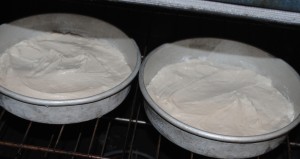 Cool in pans on cake racks or wooden blocks 5 minutes then turn out and cool.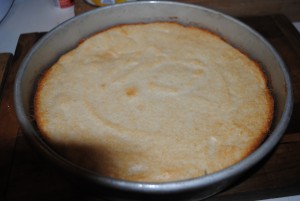 Spread any desired frosting between layers and on top and sides of cake ( I am using the Lemon from this same antique book and some jam)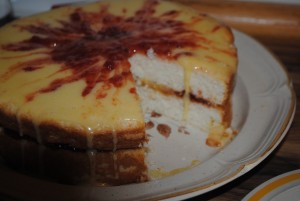 Lemon Filling
1/2 cup butter
3 egg yolks beaten
2 cups sugar
2 tbsp flour
1/2 cup lemon juice + 1 Tbsp Lemon flavoring
Melt buttter in top of double broiler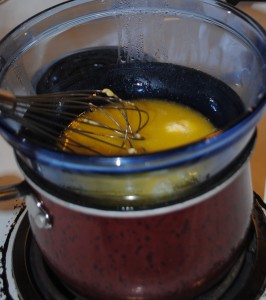 Blend sugar and flour add eggs and beat well.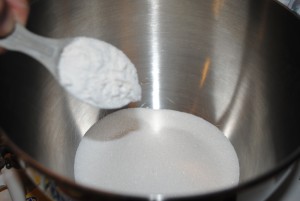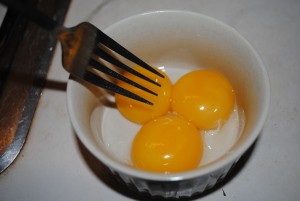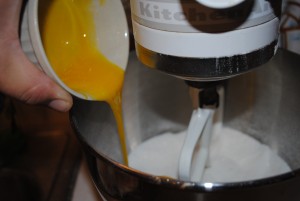 Stir this into the melted butter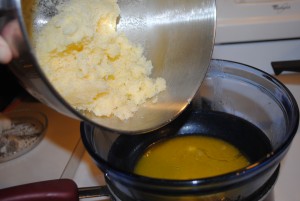 Now stir in the lemon juice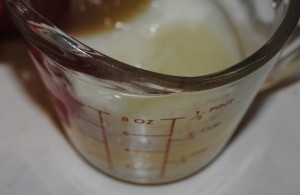 cook OVER gently boiling water stirring constantly until mixture is thick, about 10-12 minutes.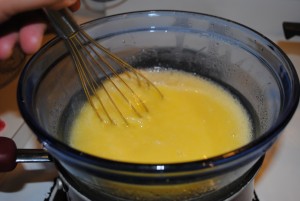 add 1/4 tsp cream of tarter and mix well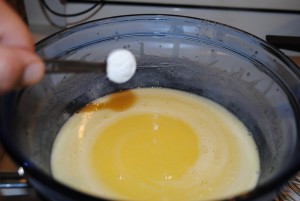 Then add in 1 Tbsp of confectionary sugar (optional you may like it more tart)
beat well.. no lumps.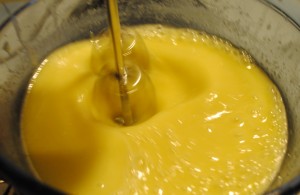 Put in fridge to cool completely.. as cools thickens more.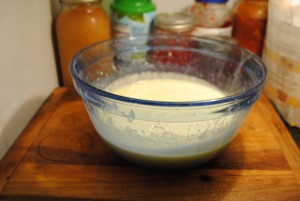 I took some strawberry jam and made a ring around the outer middle layer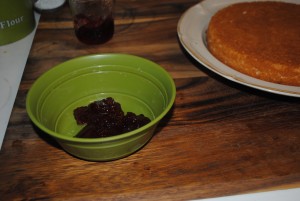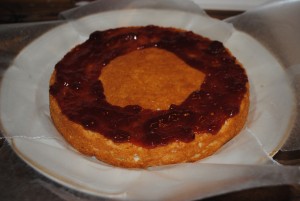 added lemon filling in center of ring.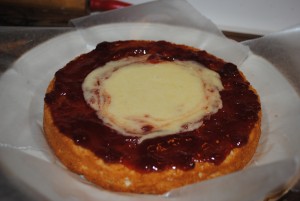 Topped it with other half  of cake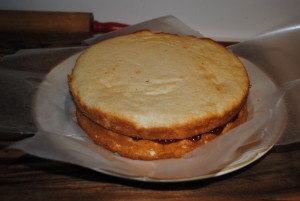 Made a small strawberry ring in center of cake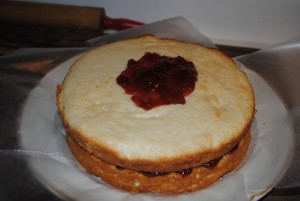 take lemon around the ring, reaching all edges.. let some drizzle over but do not flood it.
Now take knife or end of spoon and pull/drag it out in all directions (360 degree) until you have what looks to be a starburst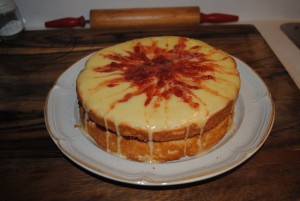 Cut and serve with milk as is slightly tart