FRIED BANANAS – Known as PISANG GORNG, these delicious deep fried bananas should be cooked the last minute, so the outer crust of the batter is crisp in texture and the banana is soft and warm inside. This is an Indonesian dish.. adapted in the US to many other versions.. one most famously called banana foster.. I have stayed with the original recipe only straying a little to make it to my liking.. one thing I did extra was instead of rice flour mixed in with the self rising flour,  I used cornstarch mixed in with it instead. Also I rolled mine in a mixture of brown and white sugar with a shake of cinnamon and powdered sugar instead of only white sugar like the recipe called for. I served mine with Butter Pecan Ice Cream  a drizzle of maple syrup and some Hershey's Syrup. TO DIE FOR!!!!!!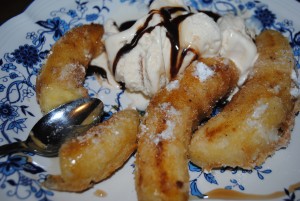 Directions
get you a bunch of the small bananas.. they work best.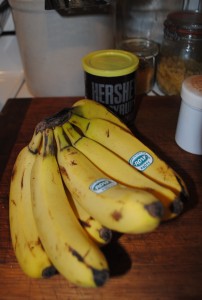 about 8 or 9 on a bunch
have everything ready this recipe goes FAST.. you have to eat it right away as well,.
clean oil for deep frying.. I use a heavy bottomed old pressure cooker bottom for my deep frying.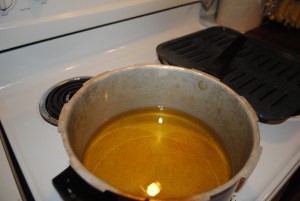 1/2 cup self rising flour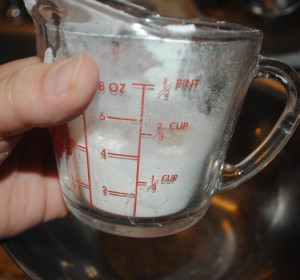 2 tbsp rice flour ( I used 2 Tbsp Cornstarch instead)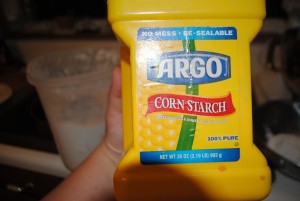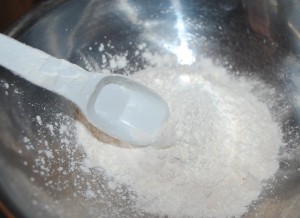 1/2 tsp salt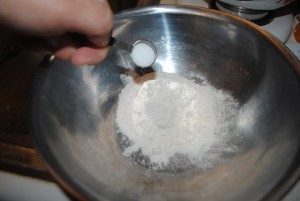 scant cup of water (3/4 cup water)
add lime juice or lemon juice to the water Tbsp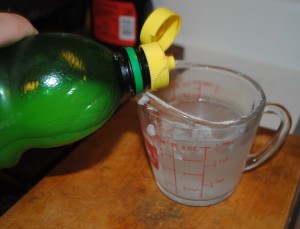 mixed till smooth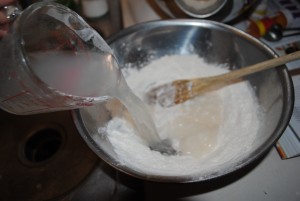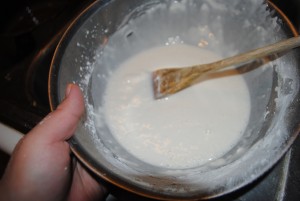 peel nanners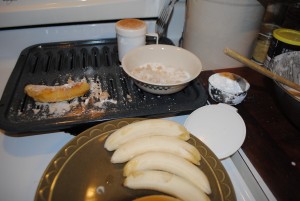 dip them in the batter two or three times then into the hot oil..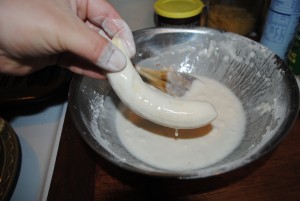 oil should be at lest 190 degrees.. deep fry and carefully turn I had to use a slotted spoon and a case knife to flip mine over.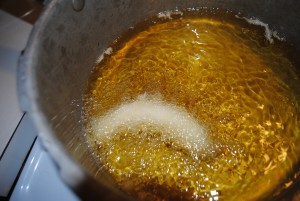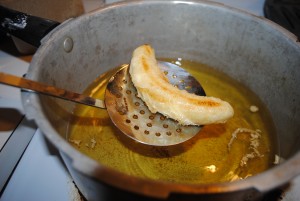 .when crisp and golden take out and dress in the sugars..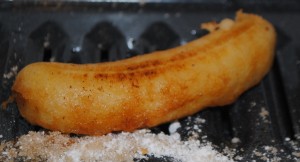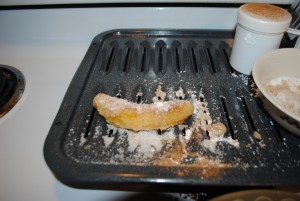 (original recipe said to use limes to squeeze over bananas after fried and granulated sugar for dusting but I chose to make mine much richer with brown sugar and white sugar mixture, a shake of cinnamon, and powdered sugar then I served with Butter Pecan Ice Cream drizzled with maple syrup and Hershey's Syrup)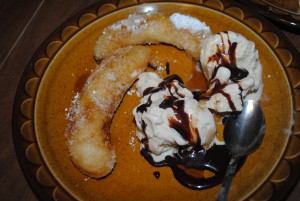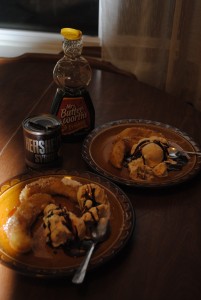 serve IMMEDIATELY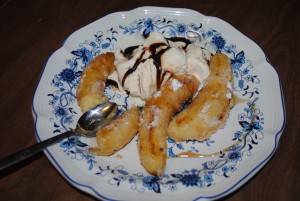 COMMENTS FROM TRIED AND TRUE RECIPES ON FACEBOOK GROUP PAGE
Alexandra Lim

great job Serena. FYI, "pisang goreng" is Malay for fried bananas. It must have come from Malaysian Africans (the term I mean)

Alexandra Lim

This is one of our favorite snacks in Malaysia. Usually they will use Pisang Rajah for the fritters as that variety of banana is so sweet, whether eaten fresh or cooked. So sad I can't find this variety here in US.

Serena Adkins Ellison

I dunno it is in an international cookbook I picked up. This was the info I got from it said the dish originated in Africa… hope it was accurate

Alexandra Lim

Check out this link for the most famous street vendor in my hometown selling Goreng Pisang and other fritters using sweet potato and yam. My family has been patronizing this particular stall since I was a young child. The price of 1 piece of banana fritter used to be 20-30 cents in the old days and now probably gone up to $1.50 or more!

http://www.what2seeonline.com/2009/09/penang-goreng-pisang-banana-fritters/

Goreng pisang is a popular snack. I used to patronize the Penang Tanjung Bungah

Goreng Pisang, located on the left side of the road leading to Batu Feringghi.

Alexandra Lim

Here's a recipe we normally use for fritters 

Ingredient:

Ripe bananas (peeled, cut in half lengthwise) 6 each

Batter Ingredients:

Flour ½ cup

Rice flour ¼ cup

Baking powder 1 tsp

Salt ¼ tsp 

Water 1 ½ cup

How to cook:

Place flour, rice flour and baking powder in a deep mixing bowl. Make a well in the middle of the flour, and add salt. Add water little by little. Whisk vigorously until batter is evenly smooth for coating and not too thin. If it is too thin, add more flour.

Dip bananas into batter to coat generously.

Heat up oil in a deep fryer until moderately hot. Place coated bananas in the deep fryer and fry slowly until golden brown and crispy. Remove bananas from oil, drain on paper napkins and dry well.

Serve while still warm.

Serena Adkins Ellison

Your recipe is almost the same as the books.. It didnt tell me to split them though… I added a tiny bit of a twist of my own to the dish..the family LOVED this dessert
May 2023
M
T
W
T
F
S
S
« Feb
1
2
3
4
5
6
7
8
9
10
11
12
13
14
15
16
17
18
19
20
21
22
23
24
25
26
27
28
29
30
31