QUICK AND EASY GARLIC MASHED POTATOES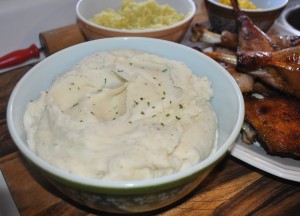 I use chicken broth to boil my potatoes in .. if you don't have enough you can just add water to the chicken broth the potatoes must be covered.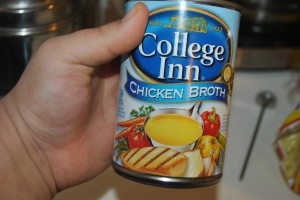 salt your potatoes and bring to a boil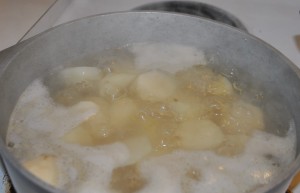 put lid on and turn down heat let potatoes get fork tender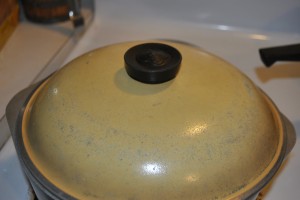 drain off the broth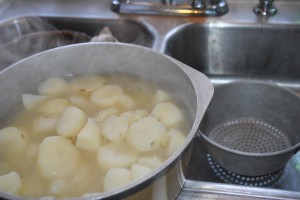 add 1/2 cup butter (whole stick )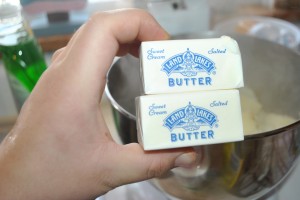 add 1/4 tsp garlic powder and shake some salt and pepper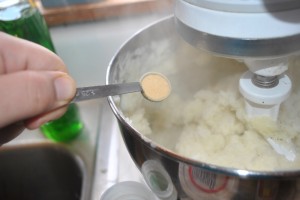 Pour in some heavy cream or evaporated milk.. I can not tell you HOW much to add , because you will have to add it according to how many potatoes you have mashed.. do not add too much .. remember you can always add more later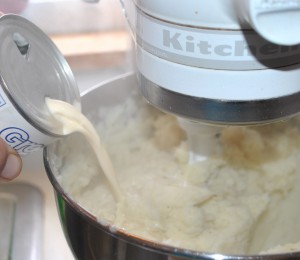 I added 1 cup of Sour Cream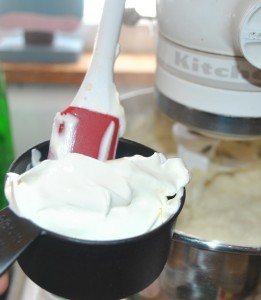 a little parsley flakes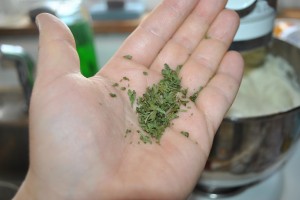 taste your potatoes and add the next three seasonings to YOUR liking and to the amount ratio of potatoes you have mashed.. After tasting.. I added a little more garlic powder , some salt and pepper..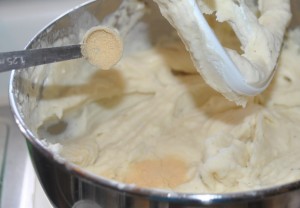 Put in serving bowl and sprinkle a few parsley flakes over top lightly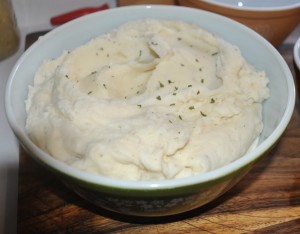 goes very well with Chicken or Turkey.. I am serving it here with my Molasses Brined Roasted Turkey Legs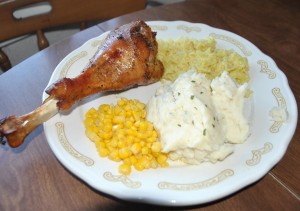 June 2023
M
T
W
T
F
S
S
« Feb
1
2
3
4
5
6
7
8
9
10
11
12
13
14
15
16
17
18
19
20
21
22
23
24
25
26
27
28
29
30