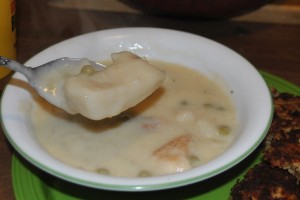 POT OF PEA'S AND CHICKEN WITH THICK DUMPLIN'S
3 cups self rising flour
2 tsp sugar
1/2 tsp salt
milk maybe 1 1/4 cup or so
oil to brush on
mix together dry ingredients and add about a cup milk stir with fork,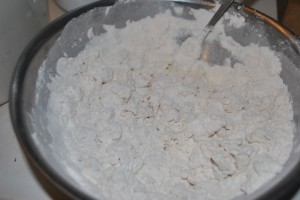 then add a little more milk as you knead into a firm but not hard roll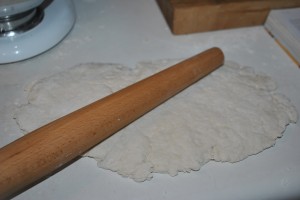 roll it out and cut into rectangles
brush with veg oil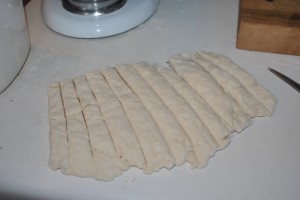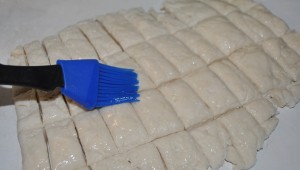 meanwhile in a heavy pan: chunk your chicken breasts into nice cubes.. salt and pepper and brown in veg oil till done.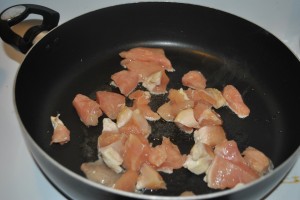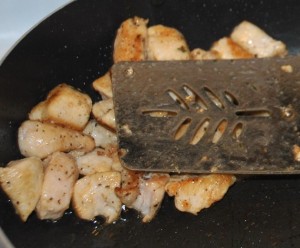 In a  pot :  you will have 2 boxes of Chicken Broth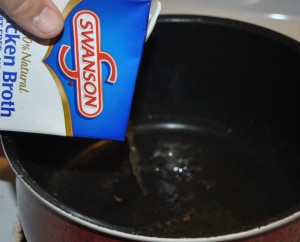 add 1 can of evaporated milk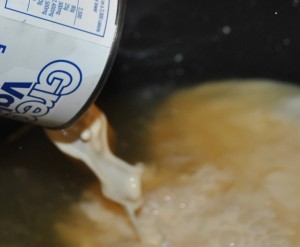 1 stick of butter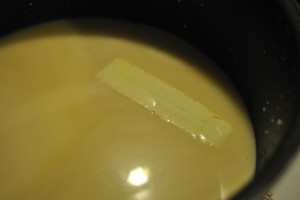 bring to a boil
drop in your dumping pieces and chicken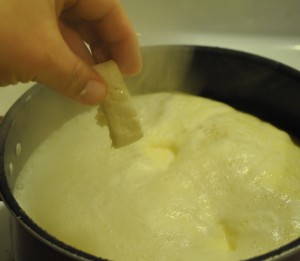 cover tightly with lid  set timer for ten minutes.. turn down to simmer as you wait… do not peek.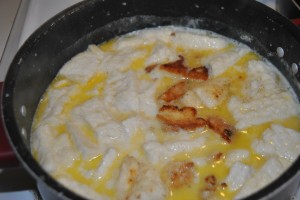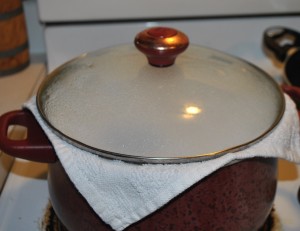 Timer is up:
take off lid and in a cup add 3 tbsp of cornstarch and mix in a tiny amount of water till mixed .. pour into your pot and stir… should thicken.. if it doesn't you may have to repeat once more with the cornstarch..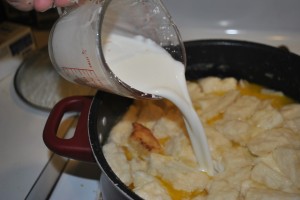 NOW open a can of peas and drain.. pour in peas..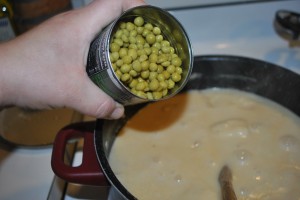 Serve up this comforting dish with Fried Stuffing Cakes