OREO BANANA PUDDING

---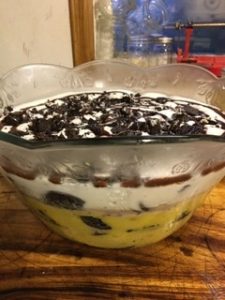 First make Grandma's Old Time Homemade Custard
custard:
In Tall Kettle Put
3-4 cups milk, 1stick of butter.
In another bowl put 2 c sugar 8-10 eggs Separated.
Use ONLY yellow of egg with sugar mixture.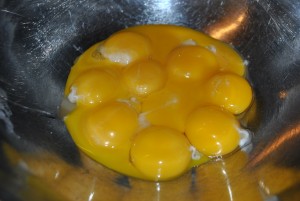 2 tbsp vanilla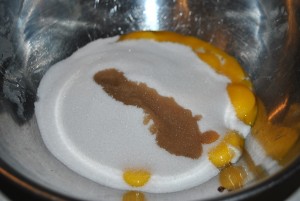 3-4 tbsp cornstarch mixed well with water in a separate cup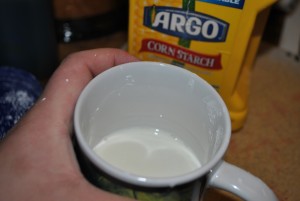 add to sugar and mix well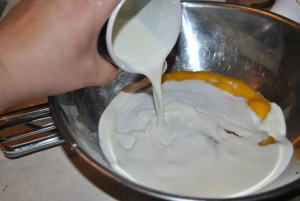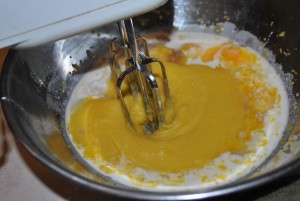 Pour sugar mix into kettle when milk and butter comes to a boil stir constant on med-low heat until thick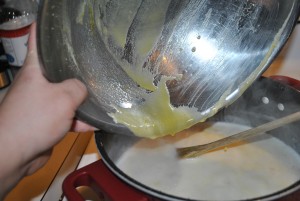 let cool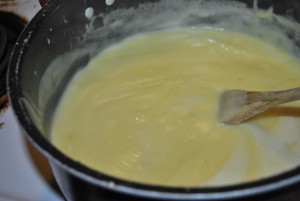 Use a large pretty glass punch or trifle bowl for your layers.
note: I had a few slices of devils food cake left so I used it as my bottom layer but if I had more Oreos I would have just started with Oreos
I then add a layer of custard and a whole banana sliced up over the custard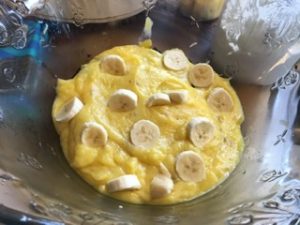 I have one package of Oreos so I am using sparingly –
Break them in your hands and layer one row of Oreos over bananas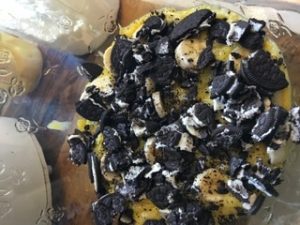 Repeat By adding your next and final layer of custard/ add bananas and a row of broken Oreo's
mix two packages of Dream Whip with cold milk and vanilla until whipped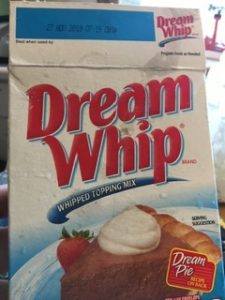 pour over pudding and add last row of broken Oreo's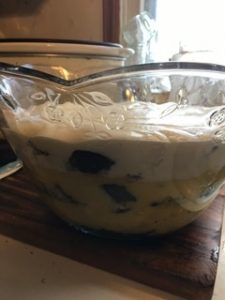 use chocolate Syrup and create a swirl design on top of pudding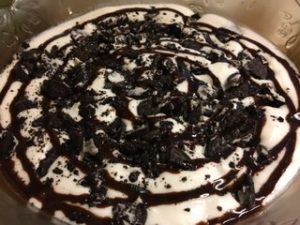 place in fridge to let custard set up
Allow to set at least 4 hours but best eaten next day.