RECIPE AND PHOTOS SUBMITTED BY Alexandra Lim
Happy Spring – these are Strawberry Marshmallow Spring Blossoms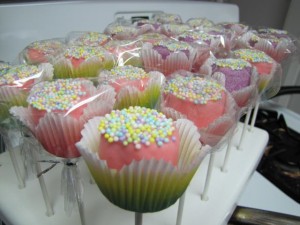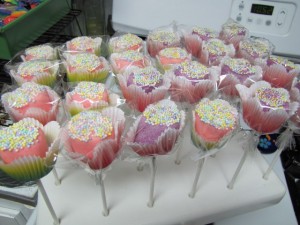 this is a cake pop stand I'm using but you can use a styrofoam block.
Just use candy melts to dip the marshmallows in, then add sprinkles.
The cupcake liners is Wilton's. You can get the plastic bags at Michaels or Joanne's, maybe even Walmart.
This particular one I'm using is 4×4 bought online. You might want to get 4×6 and just cut off the ends if too long.