This recipe is very simple and very delicious. I don't fix asparagus like most people do. Most will tell you your asparagus needs a bite, a little crispness to it.. not me. I like mine full of flavor and tender. So mine is wilted and fried in a heavy garlic butter and lemon sauce. Enjoy!
GARLIC FRIED ASPARAGUS SPEARS
3-4 tablespoons butter or margarine
1 bunch fresh asparagus
3 cloves garlic, chopped
fresh squeezed lemon
salt
pepper
parmesan cheese
Get a saucepan with a lid and add your butter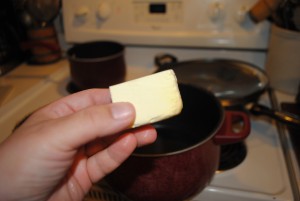 Rinse your asparagus in cold water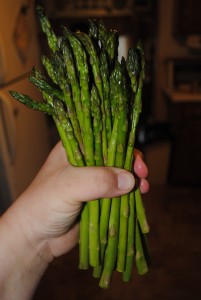 Cut off hard bottoms of asparagus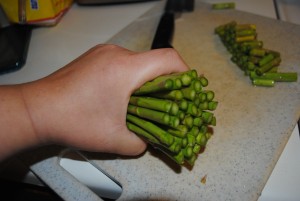 Melt the butter or margarine in a large skillet over medium-high heat. Add the garlic and asparagus spears
add some fresh squeezed lemon or a splash of lemon juice
salt and pepper well
add a little parmesan cheese
cover and cook for 10 minutes, stirring occasionally, or until asparagus is tender.
If you like your asparagus well done, reduce heat and cook an additional 10 minutes
This little bit of garlic and butter sauce left in the pot, scrape out with rubber spatula and serve OVER top your asparagus..
serve warm with parmesan cheese sprinkled over top and squeezed lemon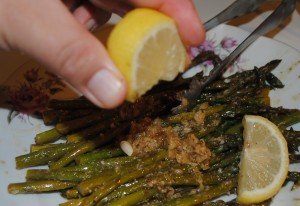 Done!