FROZEN PEACH CUSTARD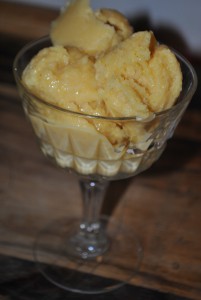 I had some canned peaches in my basement I had canned in heavy syrup last summer I decided to use.. you can use fresh peaches peeled and pitted if desire, but this is what I did.. I used two quarts by the way..
Take peaches and drain off syrup and put peaches into a ziplock baggie and put in freezer to freeze.
take the frozen peaches out of the freezer and put in blender and blend till smooth and thick.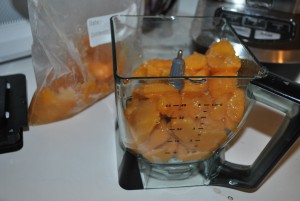 then put into metal bowl and back to chill in freezer(NOTE they taste great just like that … I could eat them like that just fine)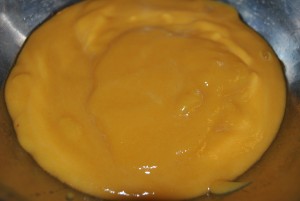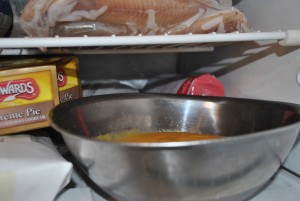 Next take 7 eggs,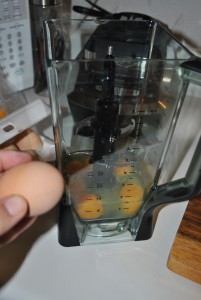 2 1/2 c sugar,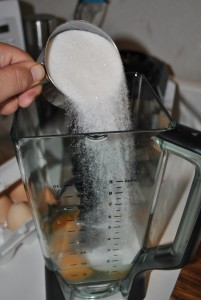 3 Tbsp cornstarch,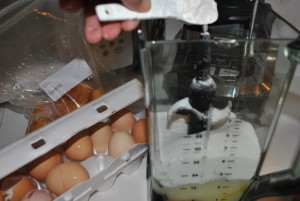 1 Tbsp vanilla,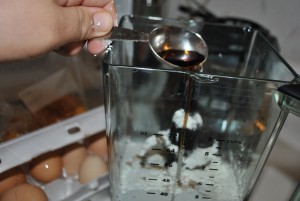 and pinch of salt – blend until smooth ( I used my ninja blender but you can use a hand mixer for this, you are making a custard)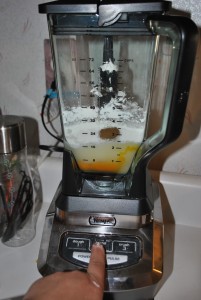 In large saucepan heat 4 cups whole milk,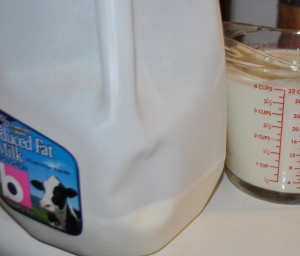 3 cups heavy cream (I didn't have heavy cream on hand so I used half and half and added 3 Tbsp Butter)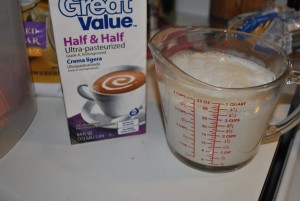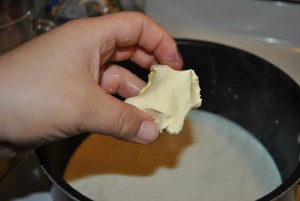 Heat milk till steaming, stirring constantly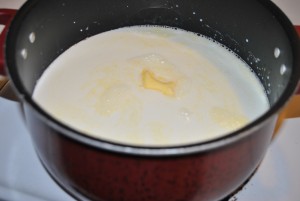 blend (or mix)  one half cup of  the steamed milk with your sugar mixture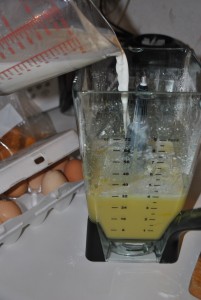 NOW  pour all your creamed sugar mixture slowly into the almost boiling milk, stirring as they combine.. you will stir and let it thicken, be careful not to scorch the bottom..this scorches very easily and will ruin the taste.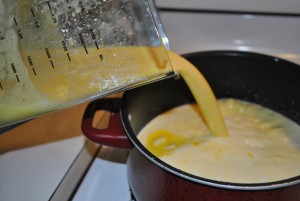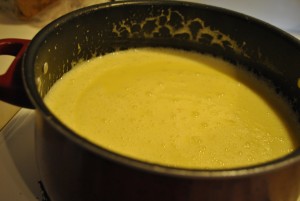 Turn down heat and let simmer as you stir should get smooth and thick.. if by some reason yours does not reach thickness… take a cup and put tbsp cornstarch and a tiny amount of water and stir well then pour into custard and stir till custard thickens, remember custard will also thicken as it cools in the fridge)
Take custard once thickened and put on a wood block in fridge to completely chill.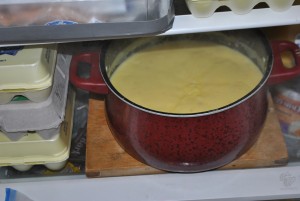 Once your custard is totally chilled take it out and I used my Ninja Blender to combine the custard and the peach puree in batches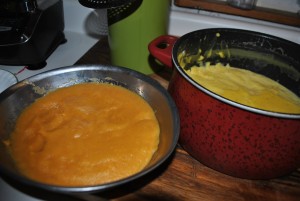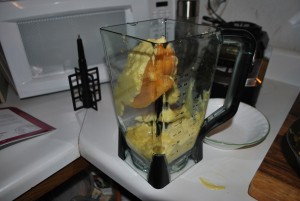 pouring them into a very large bowl and stirring one last time before putting into an old plastic ice cream container with  lid…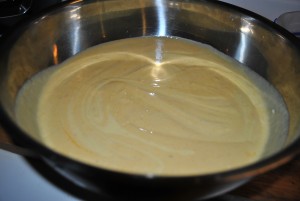 NOTE.. I did this recipe like the book stated to do it other than using my own canned peaches but if I ever did it again I would at THIS POINT  take some frozen peach slices and fold into the ice cream custard so I would have some large bites of fruit after frozen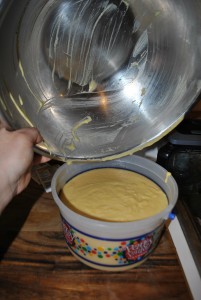 put peach custard into freezer to set up overnight and  wha-la you have your own Homemade Frozen Peach Custard with NO preservatives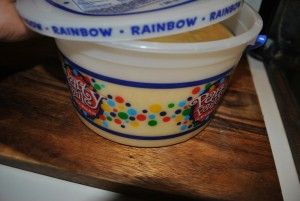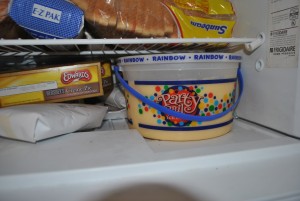 take out and enjoy..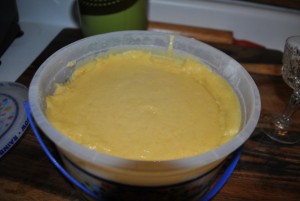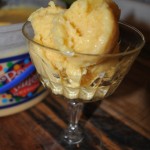 My Review of this Recipe:
This was not my recipe it came from the Ninja System Cookbook…. I tasted more custard than I did peaches.. so I honestly didn't like it as much as I did the frozen peach puree from the first step…. and less calories too that way…
So I ended up taking my peach custard that was frozen and adding some orange juice, and a can of Pineapple juice with the pineapples, one drop of pineapple flavoring and blending them, I just stuck it in the freezer to re freeze and see if I get a more intense flavor..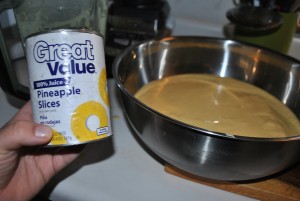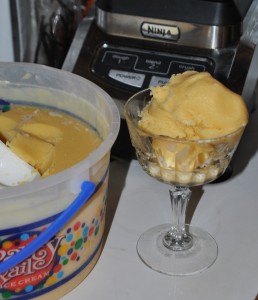 much better with the chunks of fruit and the orange juice and pineapple