CHEESY SCALLOPED POTATO CASSEROLE
This is a cheap and easy "Semi Homemade" dish that will be gone in a flash!
You get everything in one yummy convenient dish for those days when you don't feel like doing a lot but you still want something filling for the tummy. In this dish you get your broccoli and cheese, hamburger, and of course your potatoes. Win Win.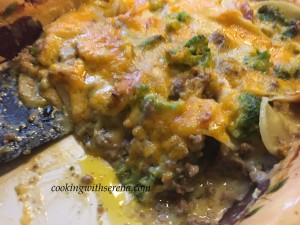 Skillet
1 -2 pounds of ground chuck
1 small onion chopped fine
2 garlic cloves minced
a dab of veg oil
Brown your hamburger meat with your onion garlic and tiny amount of vegetable oil
add parsley flakes, and black pepper, and a little salt to meat as it browns.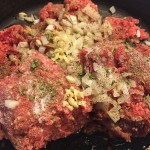 don't break all hamburger into tiny pieces leave a few chunks. once browned you will add into your pan
1 can of condensed  Cream of Chicken Soup.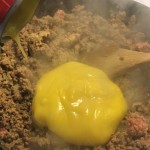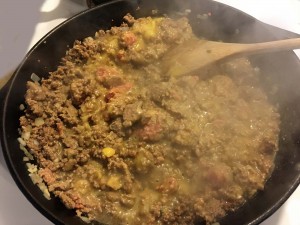 add in some frozen broccoli, however you like, we like broccoli so I added about 2 large handfuls
Stir it in and turn off heat.
Assembly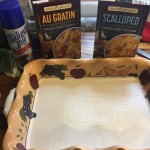 (Note: I get some cheap but great tasting boxes of Au Gratin and Scalloped Potatoes from our ALDI'S Store for only 79 Cents a box.)
In a 9×13 casserole dish you should spray the bottom and sides or butter it lightly
open a box of scalloped potatoes and put the dried potatoes on bottom of casserole dish.
Now you will pour your skillet mixture over top the dried potatoes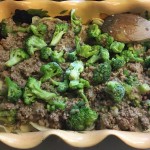 sprinkle the cheese pouch from your box of scalloped potatoes over top of the hamburger
next take ANOTHER box of scalloped potatoes and put dried potatoes on top, add cheese powder next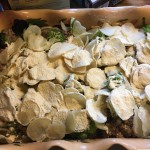 Pour over 2 cups chicken broth (can use water but not as tasty)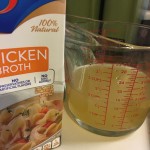 now Pour over 2 cups of milk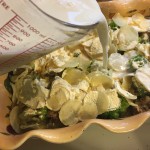 add in a handful of shredded cheddar cheese and lightly mix it in a bit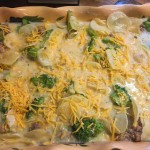 add a few tabs of butter on top
Put into 400 degree oven and bake for 45 minutes.
5 minutes before time to come out, carefully add some more cheese over top
once comes out of oven, let set at least 5-10 minuets before serving.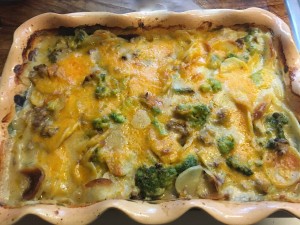 Enjoy in a bowl  with  buttermilk biscuits on the side. An easy filling comfortable dinner.