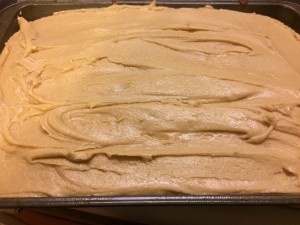 VERY RICH cake.. if you don't like rich.. don't make this one. Best served with  vanilla milk or ice cream to tone down the rich caramel flavor.  Not my favorite but my hubby LOVES this.. I would rather pour the pure caramel over my dessert.
CARAMEL POUND CAKE
3 cups suger
3/4 cups crisco
5 eggs
3 cups flour
1/4 tsp salt
1/2 tsp baking powder
1 1/4 cup milk
2 tsp vanilla
Cream sugar and crisco. Add eggs one at a time. Sift together powdered ingredients three times. Add dry ingredients to the egg mix alternately with milk. Add vanilla. Pour into 4 greased and floured 9 inch pans. (or if in hurry you can do a 9×13)
Bake at 325 degrees until cake tests done.
Caramel Frosting
to make the caramel frosting you will make caramel on the stove first
For caramel
2 cups brown sugar in heavy bottomed pot
Add: 2 sticks margarine
Blend brown sugar and margarine over medium heat in heavy bottomed pot.  bring to a boil string constantly  then add: 1/2 cup milk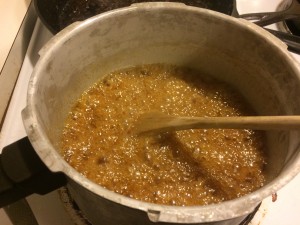 boil for 5 minutes and keep stirring constantly and take off heat let cool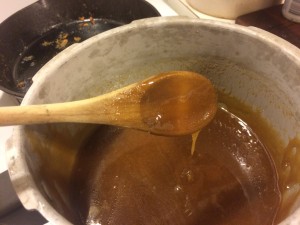 Add :  about 3-4 cups confectionary sugar add in : 2 tsp vanilla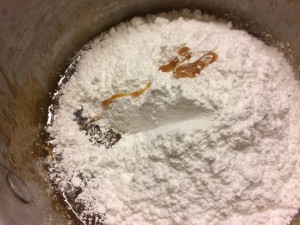 You can add a little milk to thin out icing if needed.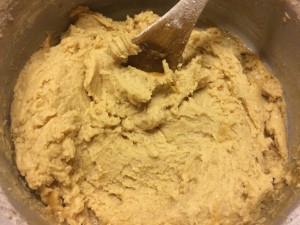 spread in between cake layers or on top of 9×13 cake.