HOMEMADE CARAMEL SAUCE
2 heaping cups brown sugar
2 sticks margarine
1/2 cup regular milk
Blend brown sugar and margarine over medium heat in heavy bottomed pot.  Stir constantly with wooden spoon! Bring to a boil. Add milk.
boil for 5 minutes while still stirring constantly.. do not leave or will scorch. Once scorched ruined.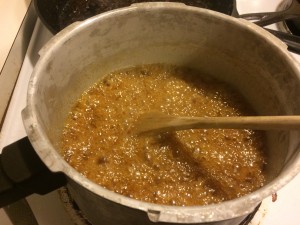 Once caramel is done you can add in some vanilla and let cool to thicken.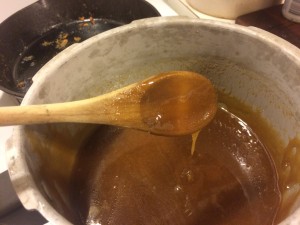 Use to top ice cream or warm apple cake.. great with bread pudding also.
For leftover caramel you can put in a glass jar when completely cooled and refrigerate with lid.