BLACKENED CHIMICHURRI CHICKEN STIR FRY – SERVED IN WARM FLOUR TORTILLA'S

BLACKENED CHIMICHURRI CHICKEN STIR FRY– SERVED IN WARM FLOUR TORTILLA'S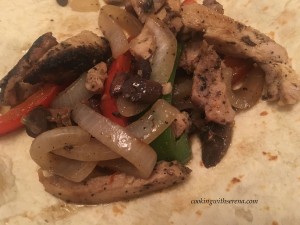 Make a Chimichurri Dry Rub with some fresh spices  Or you can buy some Chimichurri Spice already mixed for you.
5 Tbsp dried oregano leaves
Salt
Tbsp of black pepper
2 Tbsp Smoked Paprika
Tsp  Red Pepper Flakes
3 tablespoons dried basil leaves
2 tablespoons dried parsley flakes
1 or 2 tablespoons dried thyme leaves
1 teaspoons garlic powder
Tsp Cilantro
Tsp of either Lime or Lemon Juice
2 Tbsp Olive Oil
Mix up
Rub over boneless or bone in Chicken thighs with skin on.
Let them set in Fridge covered an hour or two before cooking if you can.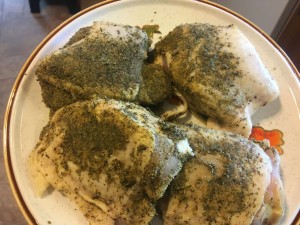 READY TO GRILL
Now you will place your Chicken Thighs on a very hot grill and using a grill baster, add a little zesty Italian dressing or olive oil over top of the chicken pieces. Let Cook Covered.. making sure you come to check heat periodically and turn  pieces and adjust to hot spots on grill.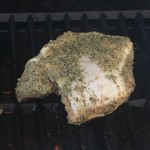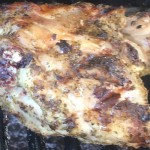 Meanwhile… your fixing your STIR FRY
1 Bell Pepper
1 Green Bell Pepper
1 medium onion
8 oz of Crimini (Baby Bella) Sliced Mushrooms
Butter the size of an Egg
2 Cloves Garlic Minced
Salt
Pepper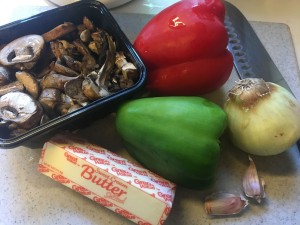 Wash Bell Peppers, slice lengthwise cutting out membrane and seeds
Slice onions and pull apart
Mince Garlic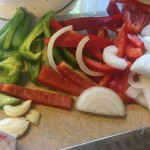 Add all ingredients to Wok or  Medium Sauce pot .

Bring heat to medium high and toss to coat with the butter, salt and pepper well and let it fry but make sure to let the peppers keep a little bite to them.
Bring Blackened Chicken off of Grill and onto cutting board..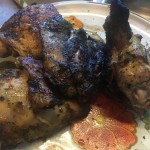 Cut into long slices

add all your sliced chicken to the stir fry and toss to incorporate all flavors of rub and butter together.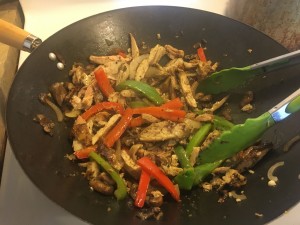 ASSEMBLY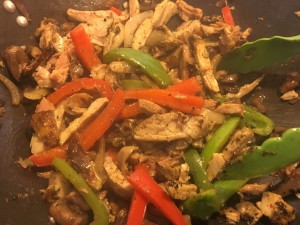 Using a flat CI Skillet I heat my Flour Tortillas with a touch of butter and add my Stir Fry to the middle..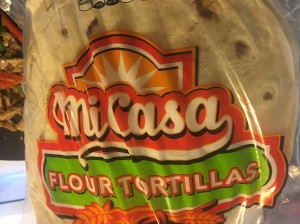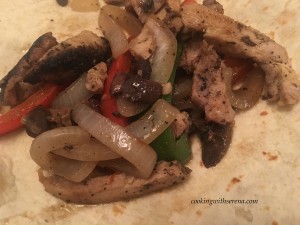 Roll up and serve with your choice of Sauces..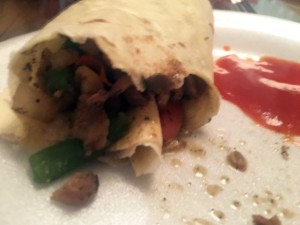 ENJOY!  SIMPLE SUMMER FOOD MADE EASY!
May 2023
M
T
W
T
F
S
S
« Feb
1
2
3
4
5
6
7
8
9
10
11
12
13
14
15
16
17
18
19
20
21
22
23
24
25
26
27
28
29
30
31