STRAWBERRY CHEESECAKE  – CAKE TRIFLE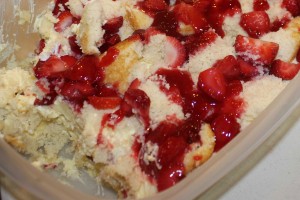 2 pkg white cake mix
3- 4 pkgs 8 oz cream cheese
6 cups powder sugar
1 large tub Cool Whip
1 Large Package of Fresh Strawberries
1 Can Strawberry pie filling
2 Large Pkgs Vanilla Instant Pudding
4 Cups Milk for mixing Pudding
3 Tsp Vanilla
Directions
prepare cake mixes according to cake mix directions
pour into  two greased 13x9x2 baking pans (make sure cake is done as you will be cutting it up)
in mixing bowl beat 2 cream cheese and  3 cups sugar till fluffy, Put into a Extra Large Bowl and  Repeat by using rest of your cream cheese and sugar .. mix up and then add to big bowl.. now Fold in Cool Whip,  Half the mixture into two bowls.
Make your Pudding then add the pudding to both bowls of cream cheese mixes but you want to add more to one than the other so one will be thicker consistency…
Now take your cake and cut into large cubes.
Grab a very deep container.. or punch bowl.. I like this plastic container it works very well for this with cubes of cake.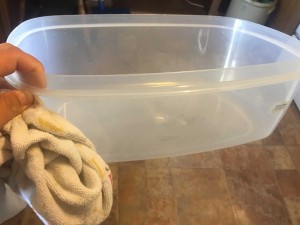 Cover the bottom of the container with your cut up cubes of Cake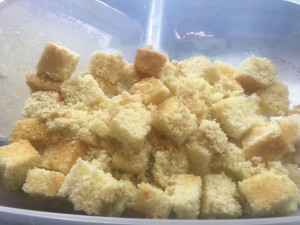 cut up some cleaned fresh strawberries and sprinkle over the cake randomly.
(sorry I was distracted and didn't take all the pics while layering it.. my bad)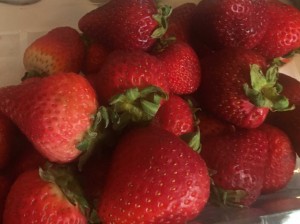 Now take the cream cheese mixture that is a little runnier, (the one with more pudding mixed in)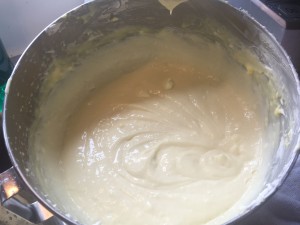 and pour  some over the cake.. do another layer
then keep going using the heavy cheesecake mixture for last layer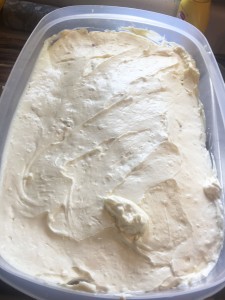 Add rest of cubed cake over top and in  some fresh strawberries mixed with some strawberry pie filling or homemade strawberry filling if you have it.. (I have a yummy recipe for homemade if you want, you can find it on this website)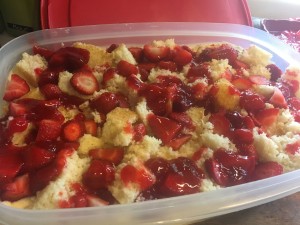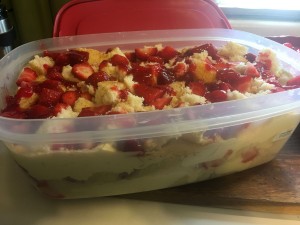 Chill overnight or at least 3-4 hours before serving.
It goes a long way with a crowd!
Enjoy!