BAKED BBQ BOURBON CHICKEN THIGHS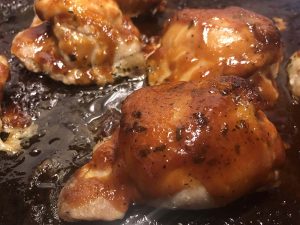 Take a pack of completely thawed Boneless Skinless Chicken Thighs (Thighs are the juiciest in my opinion so I like those for baking)
Rinse thighs in water and put into a bowl, toss some extra virgin olive oil over them. add black pepper, dried chives, parsley and put into a 400 degree oven for 45 minutes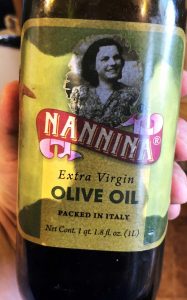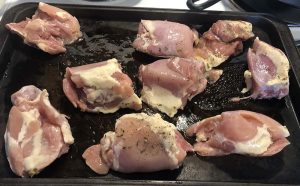 Meanwhile, take a measuring  and  add 1 cup or so  of bbq sauce (I like Sweet Baby Ray's Original) add a tab of real butter, and last but not least add 1/8 cup of bourbon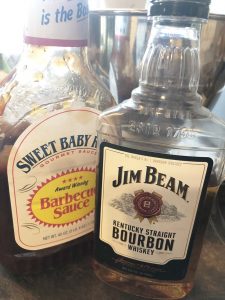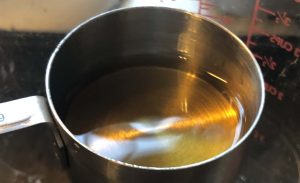 heat it up and let the butter melt then take off heat.
Take chicken out of oven when cooked through.. pour off any liquid broth from pan, and brush on thick all the bbq sauce.
put back into oven and cook  15  minutes, with the last tiny bit of that time switch to broil  so the top of the chicken will finish off nicely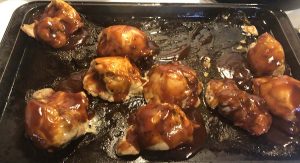 This is not a dish for everyone.. You either like it or you don't. The bourbon has a  distinct flavor in the dish.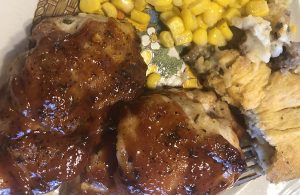 June 2023
M
T
W
T
F
S
S
« Feb
1
2
3
4
5
6
7
8
9
10
11
12
13
14
15
16
17
18
19
20
21
22
23
24
25
26
27
28
29
30