Since there are no Jamaican restaurants here in Long Beach, I had to improvise and make "my version" of My favorite things to order at their restaurants.

Oxtails, steamed cabbage, fried Plantains, rice and peas.

The oxtails

I marinated in fresh ground allspice, black pepper, season salt, worcestershire sauce, garlic, ginger, thyme to my taste.
I browned them in a little grapeseed oil.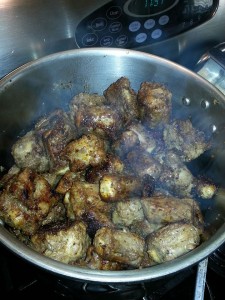 put them into the pressure cooker with fresh garlic, onion, thyme, tomato sauce, bay leaf and added more seasoning salt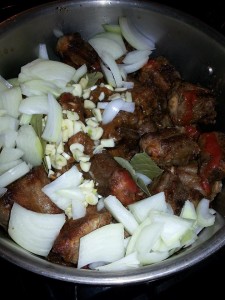 and cook for about 2 hours on medium pressure.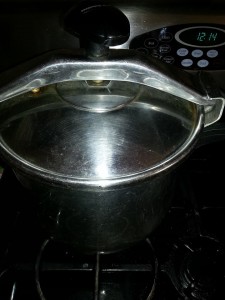 The red beans I cooked as the pkg suggest. I added thyme, ginger, black pepper, seasong salt, garlic, chopped onions.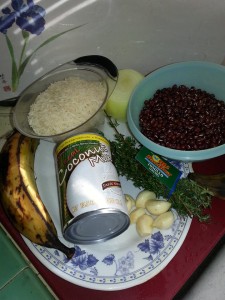 After they cooked, I added a can of coconut milk and the 2 cups of long grain rice and cooked about 20 more minutes.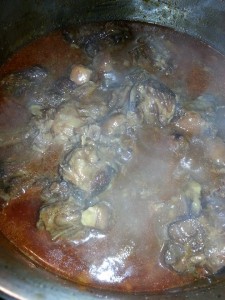 The Plantain, I peeled, sliced and fried in oil. Again, this is MY version. Pretty close to authentic.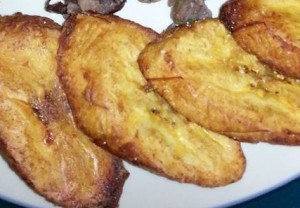 Enjoy!