SICILIAN CHICKEN STEW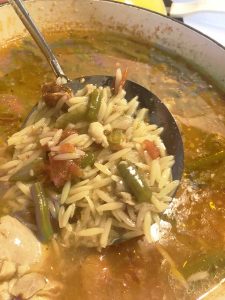 First add to your enameled Dutch Oven, a sliver of butter and some bacon.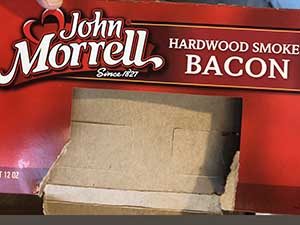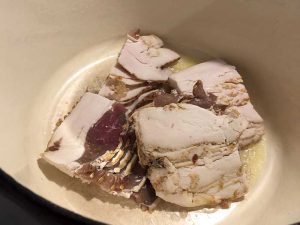 Add two cut up stalks of celery, and 1 chopped large onion.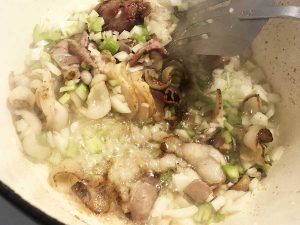 Add in three cloves of garlic minced.
Stir
(Have your chicken pieces thawed and ready) I am using family pack of  boneless, skinless, chicken thighs today.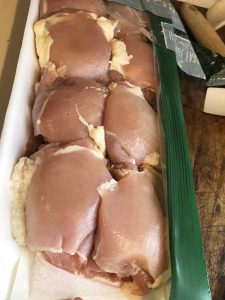 Now,  dredge your chicken pieces in self rising flour lightly and add one at a time to the pot and let fry a little, adding some salt and black pepper.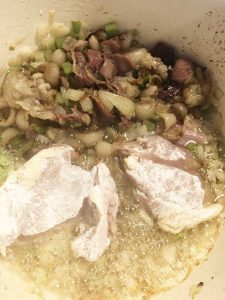 Move the chicken pieces over as you continue to brown the pieces lightly.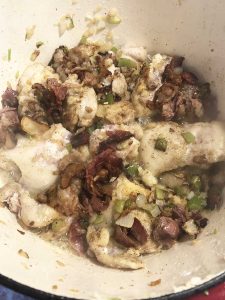 take out any of the bacon fat that is not going to cook up at this point.
Next you want to add a whole 48 ounce package of chicken broth. and then I fill up two large glasses of water to the pot.
add in a pinch of red pepper flakes some more pepper and salt.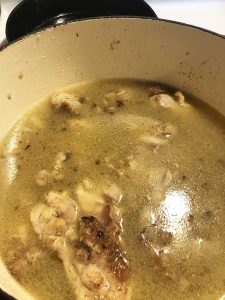 add in one large can of Hunt's Whole  Tomatoes, Squeeze or cut up the tomatoes when adding to the broth.
Add in one or two quarts of blue lake  or Roma II green beans .
Bring down from boil and bring to just before a simmer and put the lid on and let the chicken get tender as possible as you boil two cups of Orzo noodles separately. … (You can add the orzo to your same pot but they tend to stick sometimes, I like to just rapid boil them and drain and add to the stew, I do it both ways.. just how I am feeling at the moment)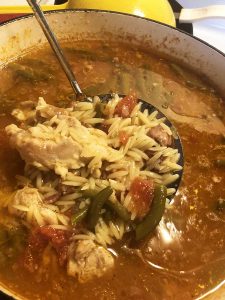 toss orzo in stew and taste.. see if you need to make any adjustments and serve piping hot. Will open your sinuses.
March 2023
M
T
W
T
F
S
S
« Feb
1
2
3
4
5
6
7
8
9
10
11
12
13
14
15
16
17
18
19
20
21
22
23
24
25
26
27
28
29
30
31