Recipe and Photos Submitted By Sybil Davis
SALMON CROQUETTES
I had a taste for salmon Croquettes.
2 cans of pink salmon,
chopped up green onions, cilantro, mini bells, fresh garlic, cracker crumbs and 2 beaten eggs.
Seasoning were to taste.
Worcestershire sauce
2 t.. Lemon pepper 2 t. old bay season1 t.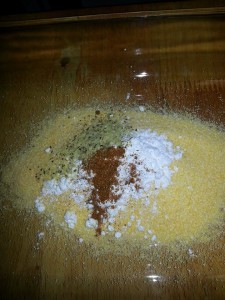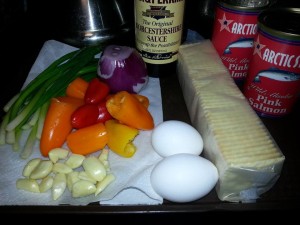 Mix everthing in the bowl.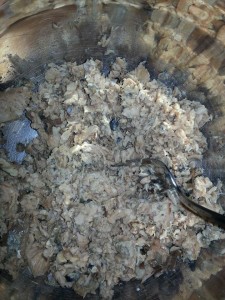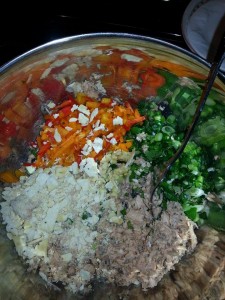 I add the beaten eggs after I taste the salmon mix then I add the raw beaten eggs.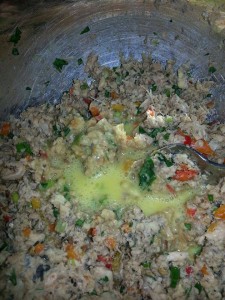 After I form them into patties I refrigerate for at least 30 minutes.This helps them keep their shape.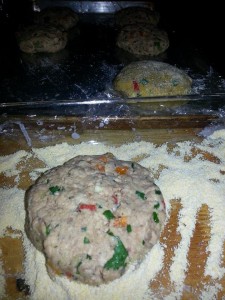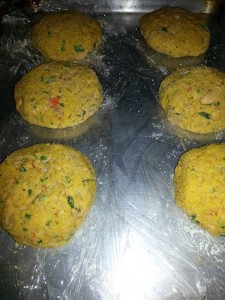 I use a large skillet to pan fry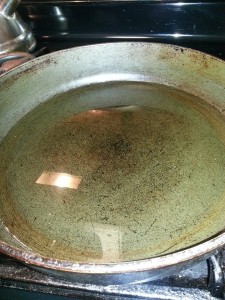 and I use 2 spatulas to turn them gently.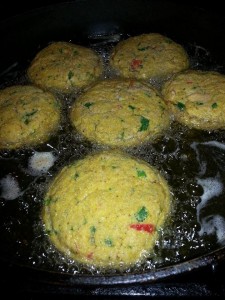 Not a fussy recipe because the salmon is canned.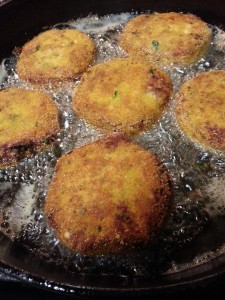 This made 6 large croquettes. I made basmati rice and steamed veggies with them.