RHUBARB FACTS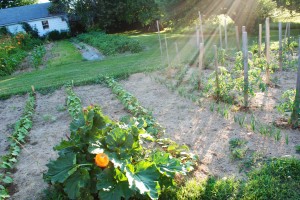 There are two basic types of rhubarb:
The older, traditional variety, with thicker, greener stalks, and the more intensely-colored, slender-stalked variety, sometimes called hothouse rhubarb.The deep red stalks certainly make for brighter, more attractive dishes, but the concentrated color indicates concentrated tartness, and the greener stalks have a nicely balanced, mellow flavor.
Choose firm crisp stalks, not too big, but not too skinny
WARNING the leaves of the rhubarb plant are poisonous.
Store  cut Rhubarb in the refrigerator in a  plastic bag and use within a week
How to use: Wash well, and use your favorite recipe.
it's known for it's tartness
Rhubarb stalks are highly nutritious, containing loads of calcium, manganese, vitamin C, vitamin K, fiber, and a whole host of antioxidants.