WV HAMBURGER STEAK & GRAVY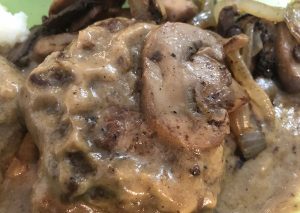 Two pounds lean hamburger completely thawed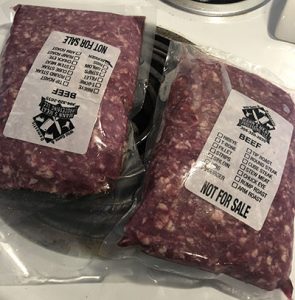 mix with hands in bowl with salt, black pepper, garlic powder, splash of Worcestershire sauce, and Old Bay Seasoning.
make into patties. I made mine small enough so that I could give 5 people two patties.
in another bowl have your seasoned flour (self rising flour, pepper, salt, garlic powder,)
Get your 10-inch cast iron skillet hot with a little vegetable oil and a tab or so of real butter
start dredging your patties in the flour lightly and shake it off then place them in the hot cast iron, (be sure to turn down the heat as the cast iron will just get hotter)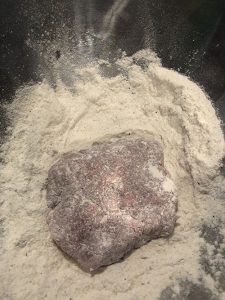 season them some a tad more as they fry with your preferred seasonings lightly.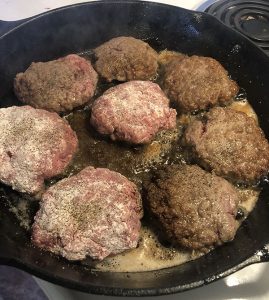 I have a 9×13 to the side and once the patties are cooked through and done, I place them in the casserole dish.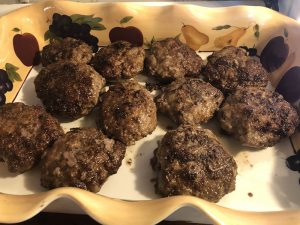 add butter to the cast iron, and half of a large sliced onion and deglaze the pan.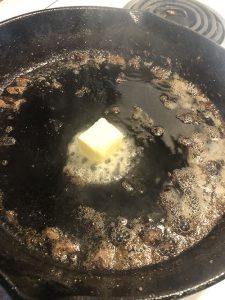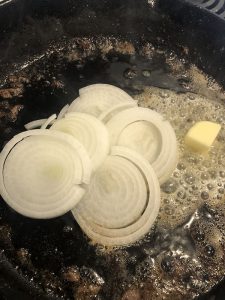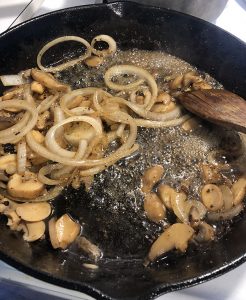 add in mushrooms and cook until onions are translucent and mushrooms are tender.  ( Normally at this point you would start the gravy but because I have two family members that do not like raw onion I take OUT the onions and mushrooms and put into a bowl and set to the side.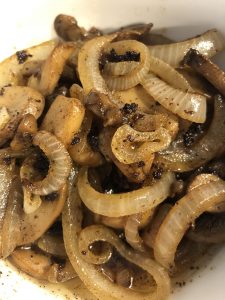 Next add a little butter and a couple tablespoons or so of your seasoned leftover flour to the pan. stir it until smooth, let it brown.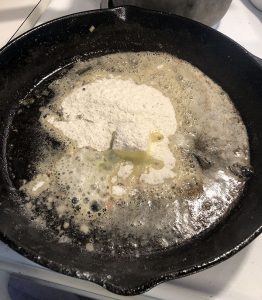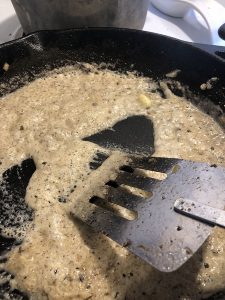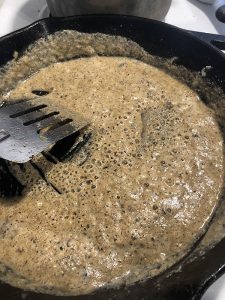 and add in a can of French onion soup, stir stir stir,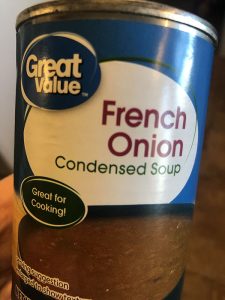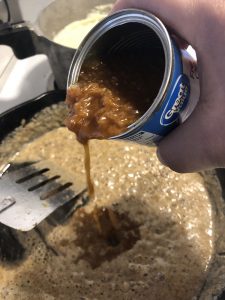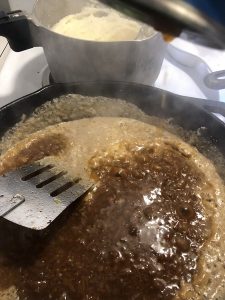 then add in a little  cream, not much, stir to smooth,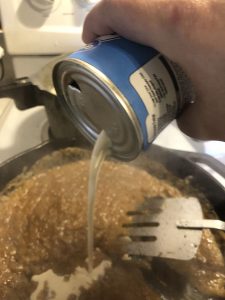 and add in one whole can of beef broth slowly as you stir.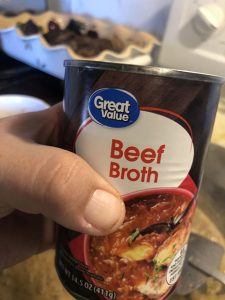 The gravy is perfect as is but like I said I have some people who don't like raw onion so I use my emulsifier stick blender and pulse it a couple of times right in my pan to smooth out the onion to where I can taste it but they cant SEE it hahaha.. a trick of mine. Works great.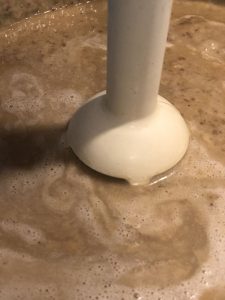 Pour your onion gravy over top of your hamburger patties in the 9×13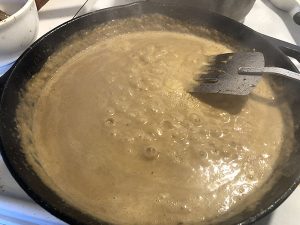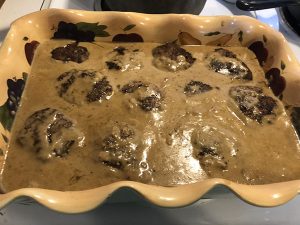 . Serve with Mushrooms and Onions,  Gravy, Mashed potatoes, Slice of white Bread, & Green beans .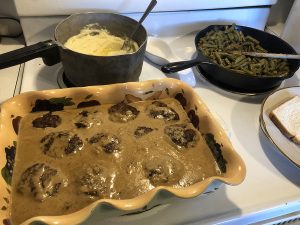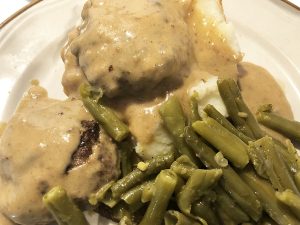 October 2023
M
T
W
T
F
S
S
« Sep
1
2
3
4
5
6
7
8
9
10
11
12
13
14
15
16
17
18
19
20
21
22
23
24
25
26
27
28
29
30
31