CHICKEN CORDON BLEU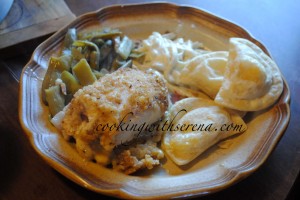 there are many different styles to this french classic dish.. today I am doing a very easy meal and very delicious..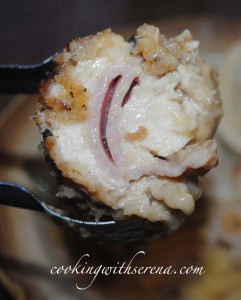 you don't need this much chicken but I am making extras so I can freeze some of my raw chicken after it is rolled so it will be ready to go next time I make it..
make sure your chicken breast  is thawed,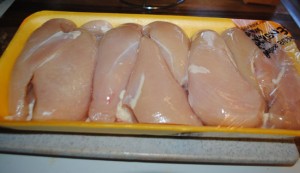 now you can put plastic wrap over top or not, then pound the chicken thin..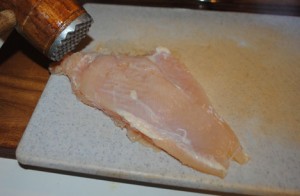 and set aside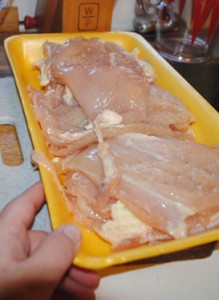 You will need thin slices of a very good ham, and some swiss cheese slices, as well as toothpicks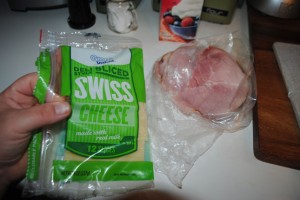 Now take a think slice of ham and place on your flattened chicken breast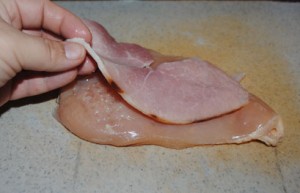 followed by a slice of swiss cheese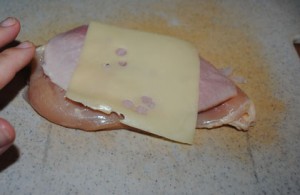 like a pin wheel you start on one end and roll up as tight as you can and tuck in your cheese .. then secure with toothpicks best you can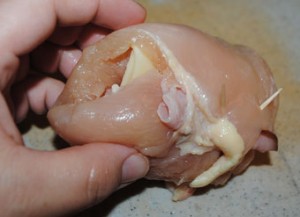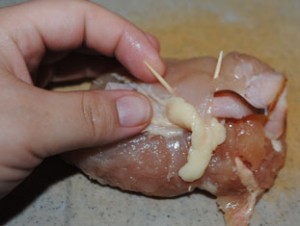 set aside once you have them all rolled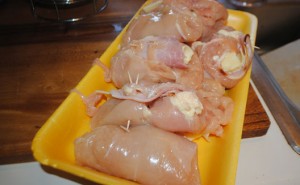 Now I took some of what I was not going to use and froze them for next time.. label a ziplock bag and get all the air out place in bag and freeze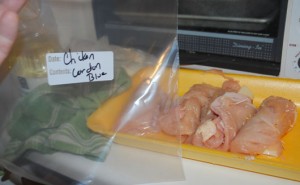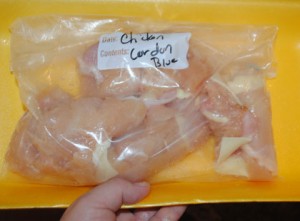 Now in one bowl you will need 1 1/2 cups Seasoned Panko Crumbs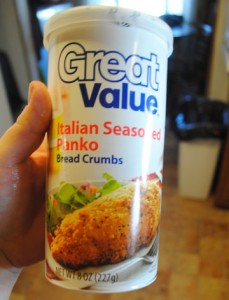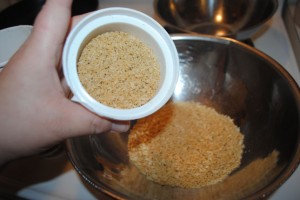 add 3/4 cup self rising flour to your panko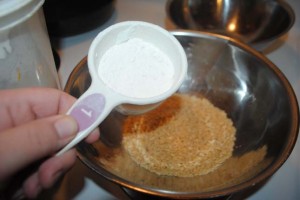 add about 2 tsp or so of Paprika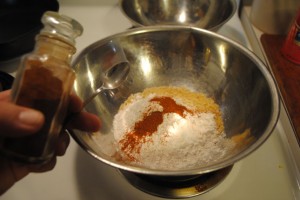 In the next bowl add 2 eggs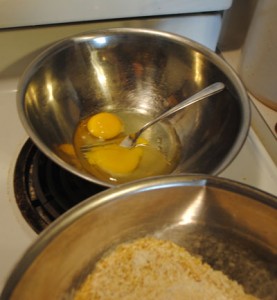 Mix with fork and now your ready to start..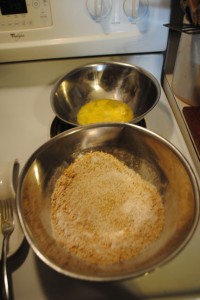 Take an iron skillet and add butter the size of an egg and a little oil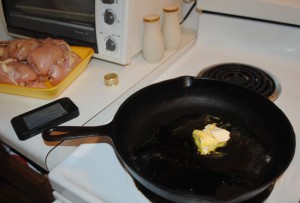 take one of your chicken pieces and dip in egg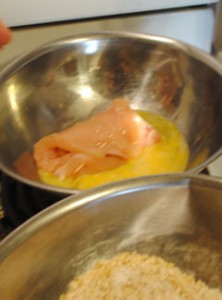 then into the panko mixture and shake off excess..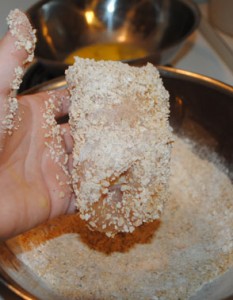 Put into the pan and start to brown, repeat till all are browned..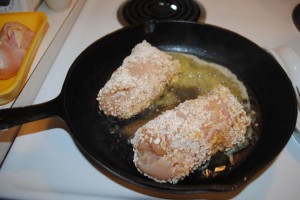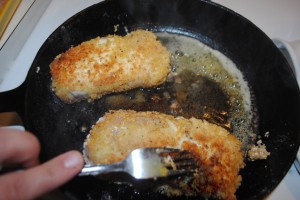 Open a regular size 10.5 oz can of cream of chicken soup and put into the bottom of your roasting dish/pan (NOTE you don't have to do this part, some people just pan fry the chicken and using heavy cream make your sauce  and pour over top and serve but it is VERY good and more tender done this way too so do it how you like)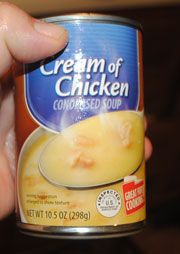 fill up can half way with water and pour into roasting pan/dish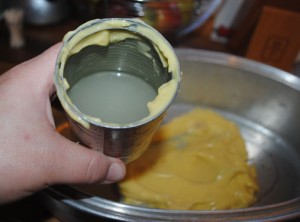 using a fork mix the water in well with the cream of chicken soup and set aside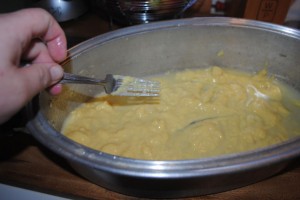 make sure oven is preheated to 350
As you brown your chicken you will take tongs and set them into the pan on top of the cream of chicken soup..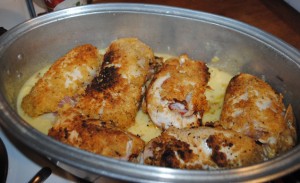 when done browning the chicken put lid or foil on and put into oven and set timer for 45-50 minutes, my chicken was pretty thick even after pounding it, if my chicken was thiner my time would be less.. so you will have to adjust time accordingly to your oven heat and your chicken.. don't be scared to check it and adjust to your own needs..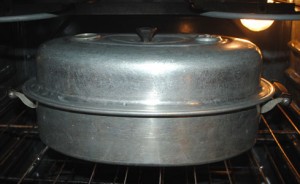 it's not a bad idea to cut into  one of your chickens and check it for doneness at the end.. I always do..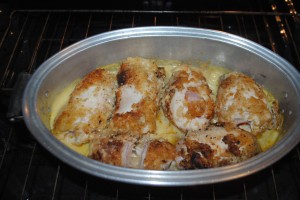 Perfection!!! yum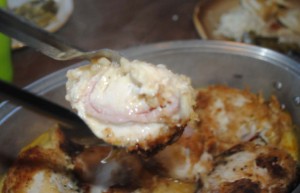 Now simply serve and enjoy..  served mine with country green beans, Perogies, and I had some leftover fettucini alfredo from yesterday I didn't want to go to waste so that was what we had..