1/4 cup cocoa powder
1 cup sugar
3 tbsp felt fixing flour
egg  size of butter
Milk 2 cups
drop biscuits
Continue Reading

→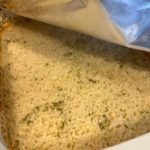 CHICKEN PARM RICE
Preheat oven to 400 degrees. Measure out 2 cups of long grain white rice, add to. tight mesh strainer and rinse it out in cold running water.
Add your washed rice to a oven safe casserole dish.
[…]
Continue Reading

→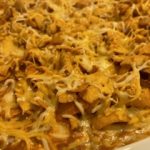 On
September 23, 2023
By
serena

BEANLESS FRITO CASSEROLE
Brown 1 – 2 lbs lean ground beef with a small chopped onion and some chopped green pepper in a couple tbsp vegetable oil in an iron skillet. Salt and pepper.
[…]
Continue Reading

→
On
September 17, 2023
By
serena

Old-Fashioned Cream Cheese Pound Cake
8 ounces cream cheese, room temperature 1 1/2 cups (3 sticks)  butter, room temperature
3 cups sugar
6 eggs
3 cups All purpose flour 2 teaspoons vanilla
Preheat to 325°F.
Oil and flour or spray a […]
Continue Reading

→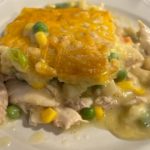 QUICK ROTISSERIE CHICKEN POT PIE  also known as a CHICKEN COBBLER
1 Rotisserie Chicken (after you pick off all chicken pour all rotisserie broth over chicken)
turn oven to 350 and put […]
Continue Reading

→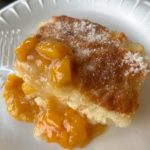 DEEP DISH PEACH COBBLER
I used a throw away lasagna pan for this to take to a picnic. ,,.  you can use a regular 9×13 if you wish. NOTE if you are using a throw away pan, place it on a cookie sheet to keep the flimsy pan […]
Continue Reading

→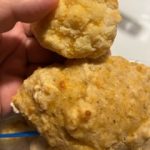 Homemade cheddar biscuits
Pretty easy
preheat oven to 425
Lightly spray cookie sheet with bakers joy
I used my seasoned leftover flour mixture from frying my chicken about 1/2 to 2 cups of it (self rising flour, good bit of paprika, garlic […]
Continue Reading

→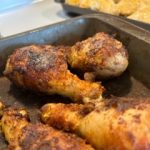 Made some chicken legs today a little different than my usual .. they were really moist and delicious..
Slow Fried Ranch Chicken
Marinate chicken legs in gallon bag night before with a pouch of dry ranch seasoning and squirt some buttermilk ranch in there as well .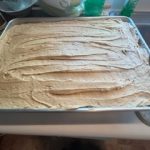 MAPLE BUTTER ICING 
2 sticks softened butter
mix butter with 2 cups creamy jiffy peanut butter till smooth.
add 4 cups of powdered sugar and mix well add in a little milk and about a tsp vanilla. Pour in some maple syrup or pancake […]
Continue Reading

→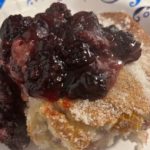 SERENA'S BLACKBERRY SHEET COBBLER
This is a hard one to share simply because it's made with a bunch of measuring of the heart… But I will try my best… ALSO this pan is not a 9×13 it is double that.. so you will need […]
Continue Reading

→
October 2023
M
T
W
T
F
S
S
« Sep
1
2
3
4
5
6
7
8
9
10
11
12
13
14
15
16
17
18
19
20
21
22
23
24
25
26
27
28
29
30
31