Okay so today I made FRIED SQUIRREL out of some beautiful big Fox Squirrels we got here in West Virginia, and I made some dark gravy out of the broth I boiled my squirrels in.. here is how I do it step by step.. hope you enjoy my mountain recipes. Serena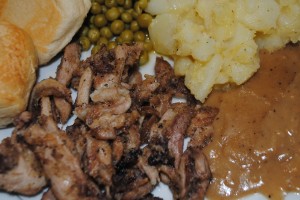 Clean your squirrels, and let sit over night in large bowl with water covering the squirrels, add salt to the water and add a dinner plate on to to keep them weighted down. This will get all the blood out.
Next day or two (don't let sit over two days)  you take your squirrel out and continue cleaning and get all hairs off the squirrel. make sure you get all buck shot out of squirrel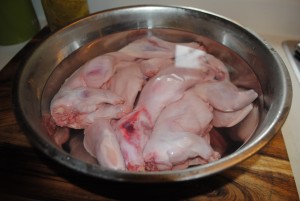 Put in large stock pot and cover with water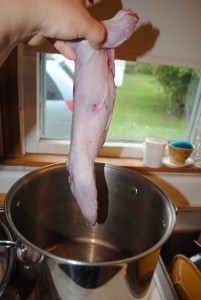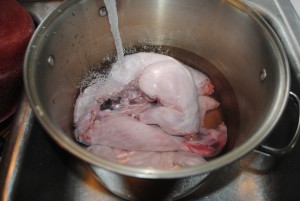 add salt and whole cut up onion and 4 chicken bullion  cubes. (can add celery I was out)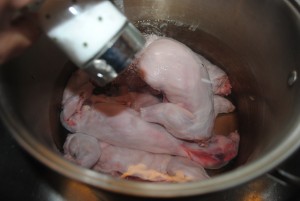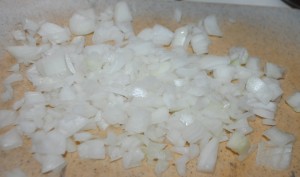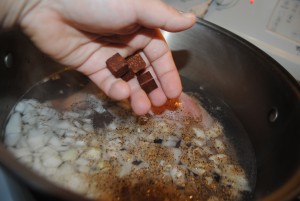 Let boil till meat is tender and ready to fall of bone.
take out De-bone.. pulling all meat off bones .. bones are small, you will find meat down spine on either side, thighs legs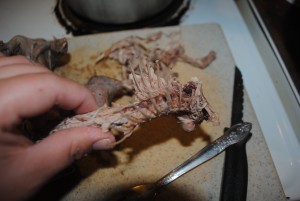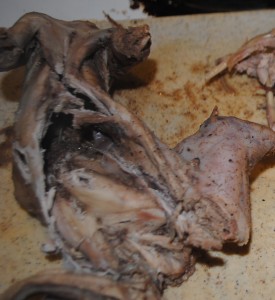 pick it clean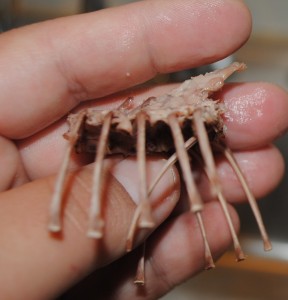 Put in bowl and set aside.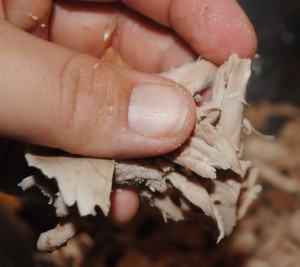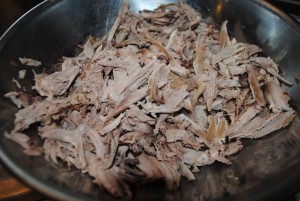 Take your cast iron skillet (or whatever you have cast iron works best with this recipe) add a large chunk of real butter and add a small amount of veg oil.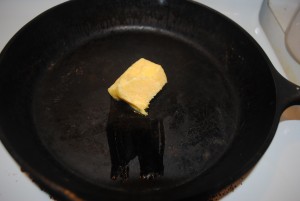 Take about 3-5 tbsp (according to how much meat you have)  of self rising flour and add to your meat.. mix with hands..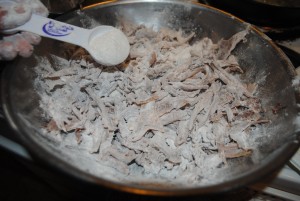 take meat and put in pan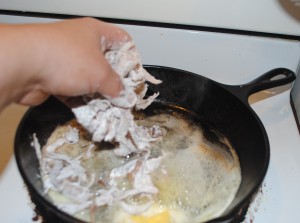 (you will have to do this in two batches if you have a lot of meat) fry it in the oil and butter, as  it fry's you may have to add more butter, salt and pepper WELL.. as this dish requires it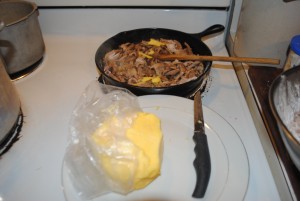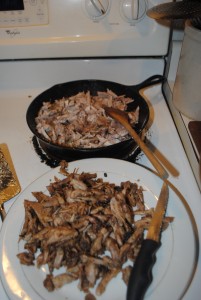 .
NEXT after all frying is done. take out and set aside on plate.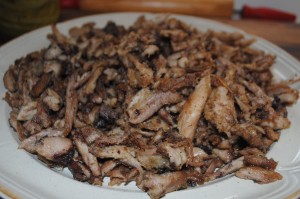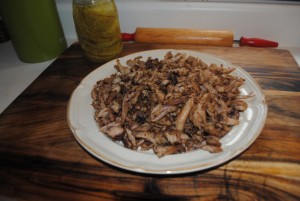 Using same pan.. add real butter and some oil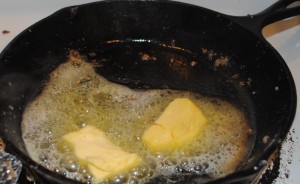 and about 3 heaping tbsp of self rising flour.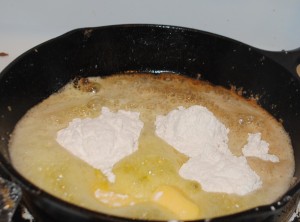 start to brown it. It will come to a peanuty smell as you stir.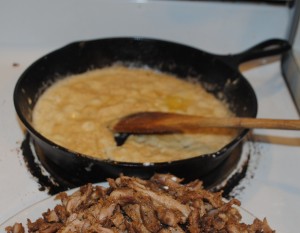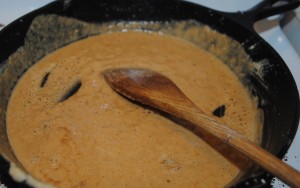 Start adding some of your squirrel stock.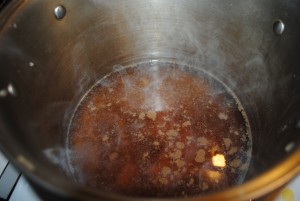 a cup at a time as you stir until it comes to the consistency you like. not too thin… not too thick.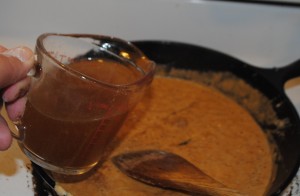 Add salt and pepper to this gravy. It should come out nice and dark.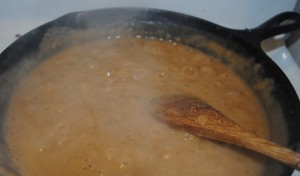 transfer to bowl to serve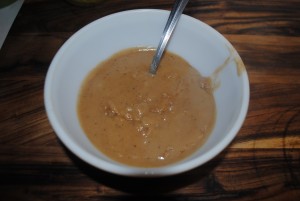 Serve your fried squirrel with gravy, mashed or boiled potatoes, (I am using Boiled potatoes today), peas and rolls.. enjoy.