SICILIAN CHICKEN PASTA IN A RED WINE SAUCE
This recipe is very very easy and I make it even easier with the use of my handy Electric Pressure Cooker to prepare my chicken faster.
But if you don't have one don't despair.. it will just add a tiny bit of time on to get the chicken done.
I start off by putting about 4 or more frozen chicken breasts in my Electric Pressure cooker with 1 1/2 cups water, 1 -2 whole garlic cloves peeled, salt, pepper and a chicken bullion cube (optional on the bullion)
Just takes about 5 minutes in the pressure cooker to get the chicken nice and tender. Keep the  broth from the chicken,  and the garlic. Don't throw that out.  You will be adding this to your sauce.
Now cut your chicken into chunks, should be easy with the pressure cooker, it makes it so tender and juicy.
put in large cooking pan with most or all of your broth.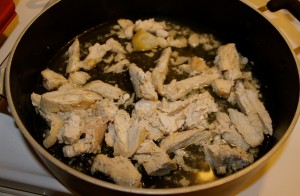 Next take one quart of Canned tomatoes.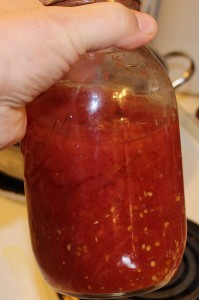 Pour into bowl and squeeze the tomatoes with hands until smooth.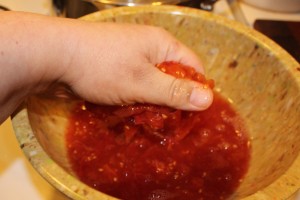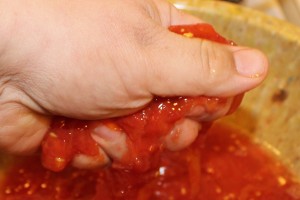 Next pour it in with your chicken and broth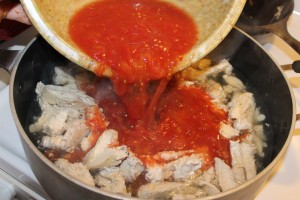 Add Salt, Pepper, and lots of Parsley Flakes (maybe a Tbsp)  and a little Crushed Red Pepper Flakes for heat
Be Boiling your long spaghetti noodles in salted water with a little Olive Oil till al dente. (meaning Pasta should be cooked through but still have a "bite" to it.. not mushy"
Now you will open a can of Tomato Paste  and add to your Sauce.  Use Wooden Spoon to stir into the sauce,  At this point you will add a can of your pasta water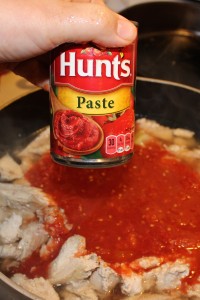 Add a good splash or two of Sweet Red Wine to your Sauce.
if you must measure, try 1/3 of a cup to 1/2 of a cup.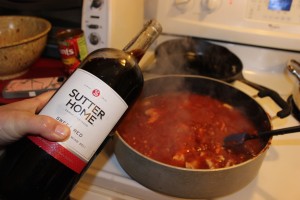 Next I add Parmesan Cheese.. no need to measure.. just do it.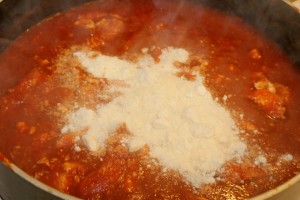 Now you will certainly need to taste once more to see how much more to season. You may or may not need to add a Tbsp Sugar.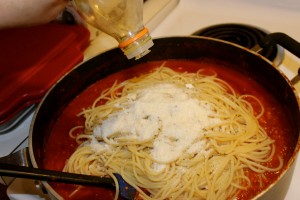 Lastly I add my pasta directly into the sauce .. before I stir, I add Parmesan cheese and Olive Oil.. then toss in the sauce until well coated
Serve it up.. it is delicious and will keep well.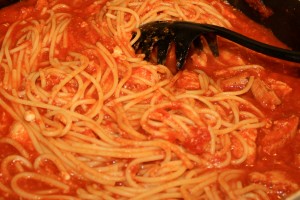 Enjoy!
Serena <3